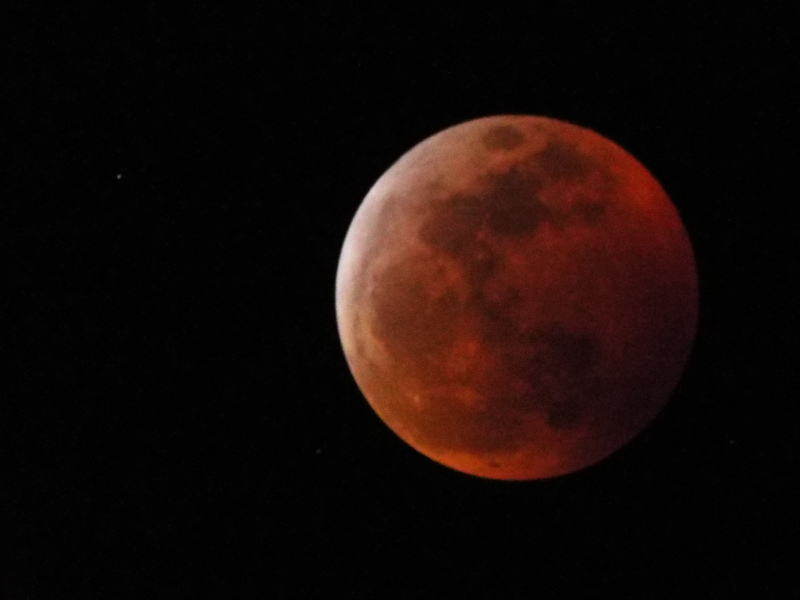 The evening was hectic, and I almost forgot. I had literally just put my son to bed when I remembered, "The eclipse!" We went out to see if the sky was clear.
Clouds were rushing across the sky, but for the most part, it was clear, and we had a perfect view of the moon looking like a dark brown chunk of rock in the sky.
(Then I spent 10 minutes fighting with camera settings while he went back to bed.)
Update: I went back out about an hour later to check out the view as the moon left the earth's shadow, and caught these two photos, taken about the same time with different exposures so that you can see either the lit portion of the moon, or the part that's still in the earth's shadow.