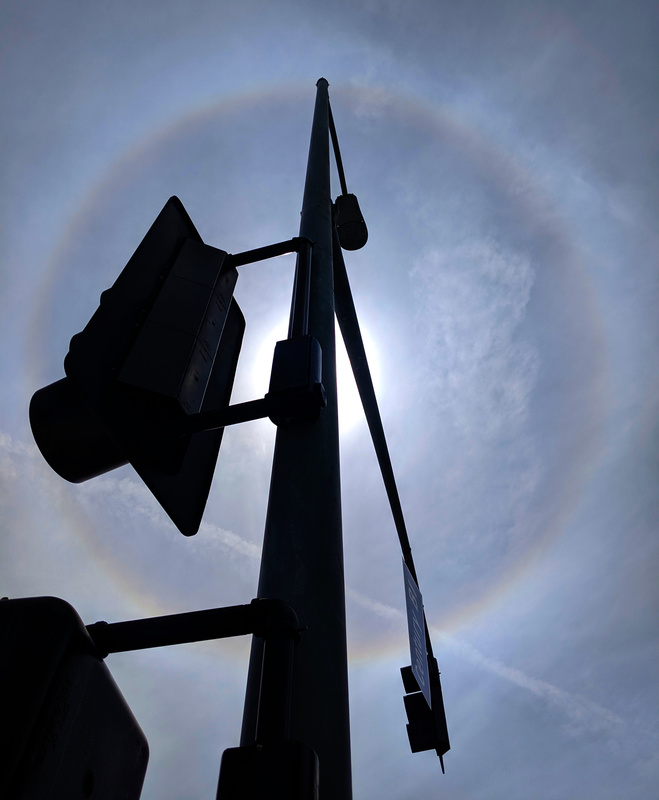 Two views of a 22-degree circular halo around the sun that I saw on a walk this afternoon.
Halos are a lot more common than I used to think. Then I started actually looking for them. Even on a warm day like today, there can still be ice crystals higher in the atmosphere of the right size and shape to cause a display like this (or even more complicated ones).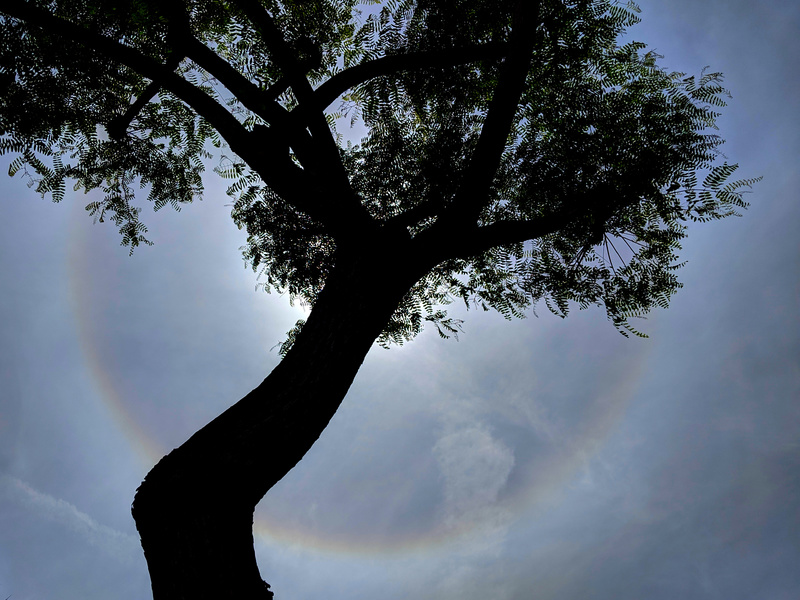 Usually I just go for a utilitarian, "got a picture of the halo," but this time I tried about five different things to block the sun, trying to compose an interesting shot as well. I'm going to have to keep that up!