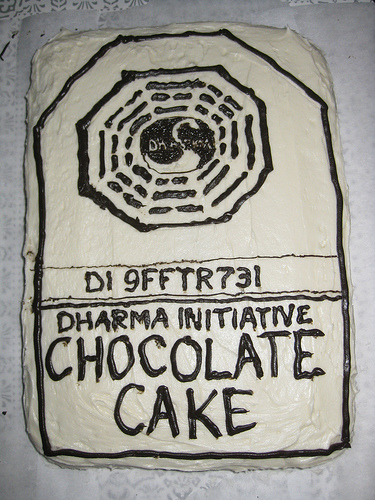 Remember the Battlestar Galactica cake? For last night's LOST finale, Katie made an authentic DHARMA Initiative chocolate cake, and pizzas with the Swan and Orchid logos.
The cake is chocolate, with homemade buttercream icing (vanilla for the background, chocolate for the design). The pizzas have an outer ring of sausage, with bell pepper strips for the I Ching. The Swan logo is cut from a bell pepper. The Orchid is cut from a tomato, and placed on the pizza after baking.
For more views, including in-progress pictures, close-ups, and making-of commentary, check out the LOST finale food photos on Flickr.