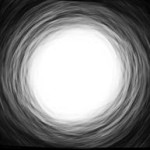 Last week, the webcomic XKCD ran a strip, Umwelt. Or perhaps it would be better to describe it as several comic strips.
As explained in the mouseover text, the title refers to the idea that because animals have different senses, each animal effectively inhabits a different reality. This can philosophically be extended to human perceptions.
Keeping that in mind, make sure you read it in a few different web browsers (both desktop and mobile!) for the full effect (JavaScript required). And try resizing the window.
As an art project, it's the best use of browser-sniffing I've ever seen.