Epic Fail at Mugging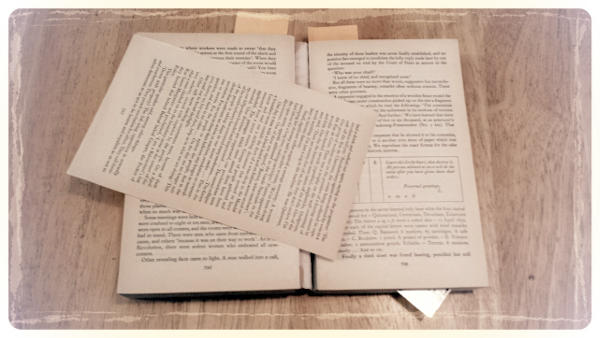 I'm re-reading Victor Hugo's Les Misérables after 20 years. Start with part 1, go back to read about the Valjean and Cosette at the Rue Plumet, or read on!
This is a really short scene, but I wanted to give it its own post just for its awesomeness.
Now recovered from his injury, Valjean goes back to wandering the streets at night. "It would be a mistake to suppose that one can wander in this fashion through the deserted districts of Paris without ever meeting with an adventure."
Now, just count the coincidences in this setup:
Gavroche is trying to sneak into Pere Mabeuf's garden to steal apples. Mabeuf and Plutarque are outside discussing their dire financial situation, so he has to hide in the hedge to avoid being caught. While there, he witnesses Montparnasse try to mug Jean Valjean – I mean an elderly gentleman – on the street outside.
So, Montparnasse vs. Jean Valjean. What do you think happens? He gets his 'Parnasse handed to him, of course, looking like "a wolf savaged by a sheep."
Valjean starts grilling him: "What is your business in life?" "Loafer." Then he tries to scare him straight with a multi-page monologue: What will happen to him when he's caught, the effort he'll have to put in to avoiding work, how awful prison is, and always looking over your shoulder. At one point he repeats the description of the hidden saw in a coin from earlier, as if Hugo forgot he'd already described it, but wanted to make sure he included this fascinating bit of research.
"Have you ever seen a treadmill? It is a thing to beware of, a cunning and diabolical device…" I'm sure many would agree.
When Valjean thinks he's made enough of an impression, he hands over his coin purse. It's an echo of the Bishop giving him a second chance, but Montparnasse isn't open to the message (though he is "moved to thought, perhaps for the first time in his life"). The different approach probably didn't help much either.
And then, the best part of the scene: While Montparnasse is watching Valjean walk away, Gavroche lifts the purse from his coat pocket, then tosses it into Mabeuf's garden.
Next up: Creeping around the garden. Well, another garden.
Pages covered: 790-796.