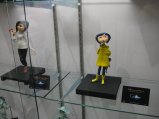 Coraline Figurines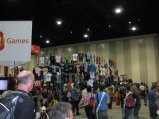 One of the ever-present T-Shirt booths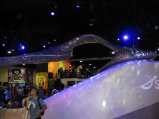 Sci-Fi booth.

Look carefully and you can see... Harold and Kumar's unicorn. Yeah.


Lionsgate booth

It's hard to see, but there's fake snow pouring out of the top.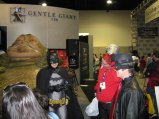 Batman, Orion and Jabba the Hutt.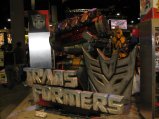 Transformers Revenge Countdown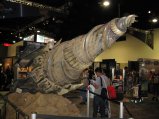 Drill Vehicle (front)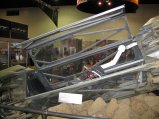 Drill Vehicle (side)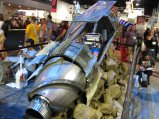 Drill Vehicle (back)


Homer Simpson, Giant Head Edition(tm)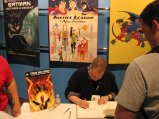 Ethan van Sciver Sketches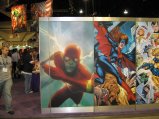 The DC Booth


Mary Jane and Gwen Stacy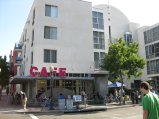 Cafe 222 (on Second Street)...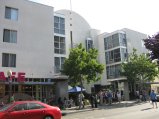 The Line for Cafe 222


Rorschach (Watchmen) walks along the line.