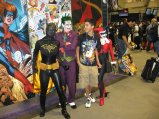 Batgirl, Joker and Harley Quinn pose with a plainclothes fan.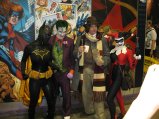 Batgirl, Joker, The Doctor and Harley Quinn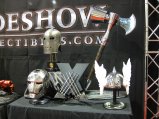 Sideshow: Marvel Memorabilia for Iron Man, Thor, and Wolverine


Iron Man Suit at Sideshow


Halo Soldier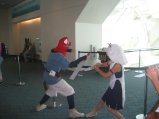 Ashitaka vs. San

From Princess Mononoke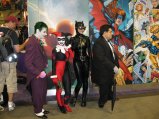 Gotham Villain Quartet

Joker, Harley Quinn, Catwoman, Penguin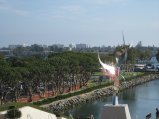 Flame of Friendship in the Harbor

Flame of Friendship burning bright


Troia


Batwoman (1/2)

A few minutes later, the DC Nation line went into the room. She was invited to go on stage and look like Batwoman.


Batwoman (2/2)