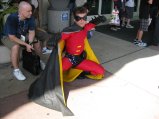 Robin poses dramatically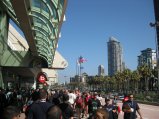 The line to enter the main hall on Thursday morning.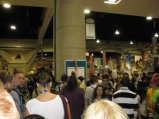 The Crowd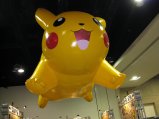 Giant Floating Pikachu... ATTACK!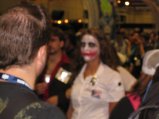 Nurse Joker.

The first of several, and the only one I saw actually played by a woman. Blurry.


Red Son Batman.

The woman ahead of me in line said she came from Minnesota (or maybe Wisconsin), and if Batman was from Minnesota, that's how he'd dress.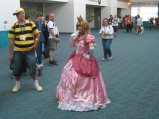 Princess Peach


Princess Peach and, um, someone else.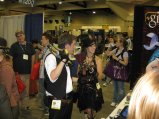 Steampunk Candid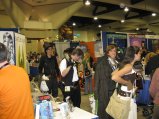 Steampunk Candid 2


Jagermonster

From Girl Genius.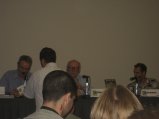 Humor in Science Fiction Panel

David Gerrold, William F. Nolan and Chas Holloway

Zod's General Store

Someone put this sign up briefly outside the William Heath Davis House. It was gone by evening. Oddly, a few days later there was some Zod material in a corner of the museum store.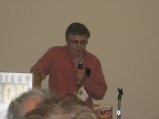 Humor in Science Fiction Panel. Now with more Walter Koenig!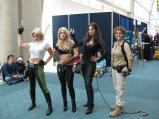 Danger Girls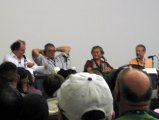 The Mark and Sergio Show

Mark Evanier, Sergio Aragones, Stan Sakai, and someone who isn't Tom Luth.