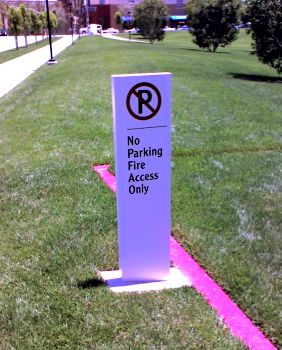 Ordinarily, there wouldn't be anything odd about this sign. But look at the placement.
Why do they need a No Parking sign in the middle of the lawn? It's a new sign, too—they just redid the entire lawn last year.
Seriously, I don't think they're going to have much of a problem with people parking on the lawn in front of an office building in Irvine.
Come to think of it, though, this is only 50 feet or so from the crosswalk warning device.