After the last few days of rain, today was clear and windy. I finally dragged myself out to a vantage point where I could see something of the mountains… just at sunset. This is looking northeast toward the San Gabriel Mountains from the edge of a vacant lot on the former MCAS Tustin. (You can see one of the two blimp hangars at the right.)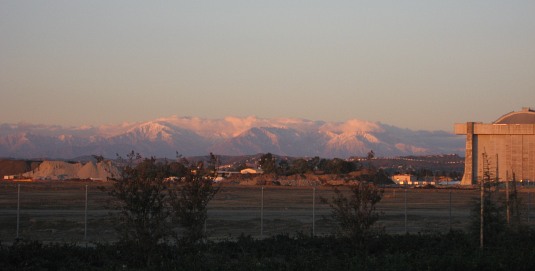 Update: Monday morning I went back to the same spot before work and took some photos in daylight. Katie said it looked like someone had sifted powdered sugar over the mountains.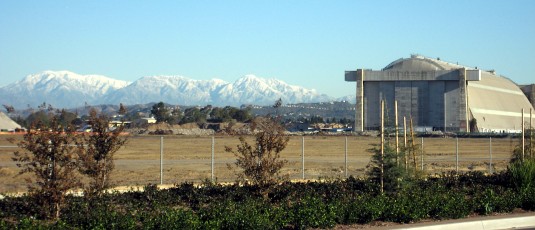 Back to Sunday evening, I crossed the street and got some more pictures without the fence and saplings in the foreground, and stayed out until the light had faded. The view was clear all the way west along the range to Mt. Wilson. I also looked back toward the sunset, which lit up the edges of a cloud with a red-gold glow.