Found this ad for Coraline in this morning's newspaper: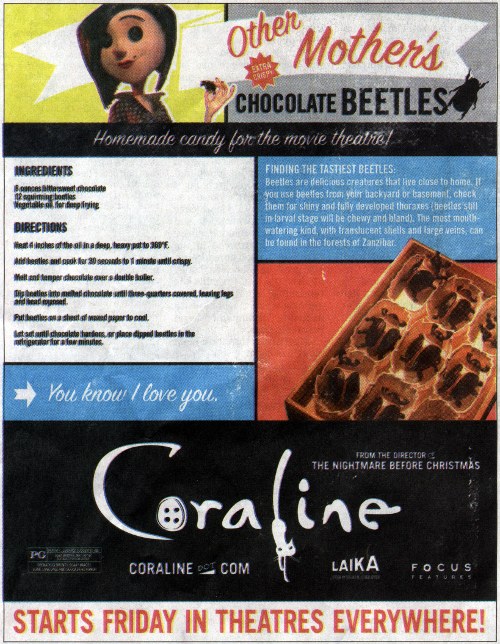 It's kind of hard to read, between the pixel size and the printing, but the funniest bit is the blue sidebar on "Finding the Tastiest Beetles:"
Beetles are delicious creatures that live close to home. If you use beetles from your backyard or basement, check them for shiny and fully developed thoraxes (beetles still in larval stage will be chewy and bland). The most mouth-watering kind, with translucent shells and large veins, can be found in the forests of Zanzibar.
It's so perfectly Martha Stewart for the Macabre.