I'm not much of a pumpkin carver myself, but Katie likes to get creative. Here are some Jack-O-Lanterns she's done, inspired by science fiction, fantasy, comics and games.
From 2003… Gourdzilla!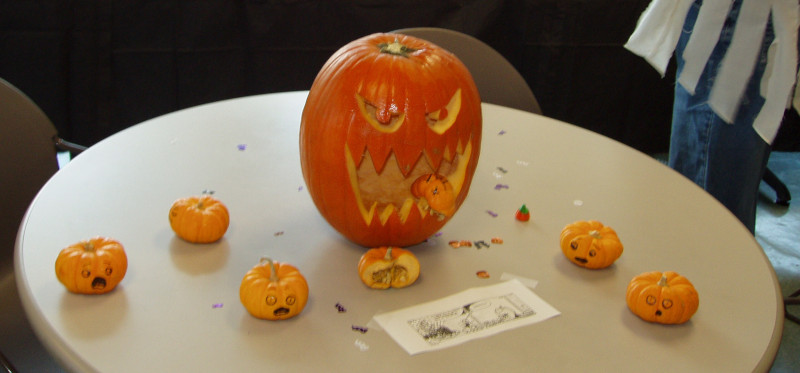 Inspired by a Grand Ave. strip earlier that week.
Also, Aeryn Sun from Farscape!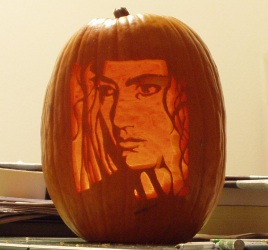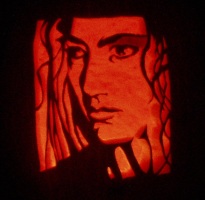 More about these: 2003 Halloween Madness
From 2005… Puzzle Pirates' Navigation puzzle!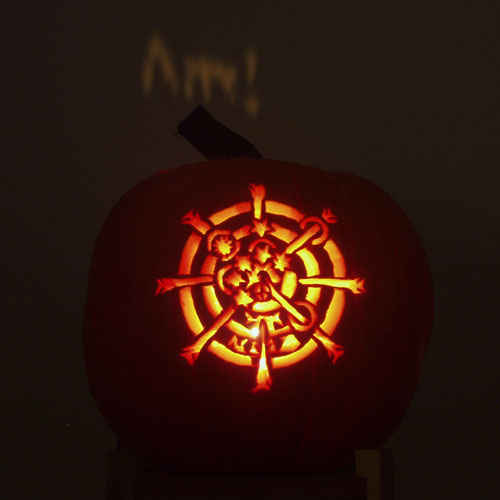 Yes, the "Arrr!" on the wall is a projection.
More: Pumpkin Arrrrrt.
And finally, one that hasn't been on this blog before: The Eye of Sauron, from 2002. Unfortunately we could only find one picture of it, and it was lit up from the outside, so you can't see how awesome it looked in the dark.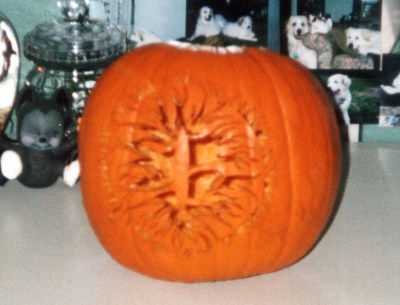 (Evidently, whoever sat at this desk liked dogs.)
This year's Jack-O-Lantern will be up soon!