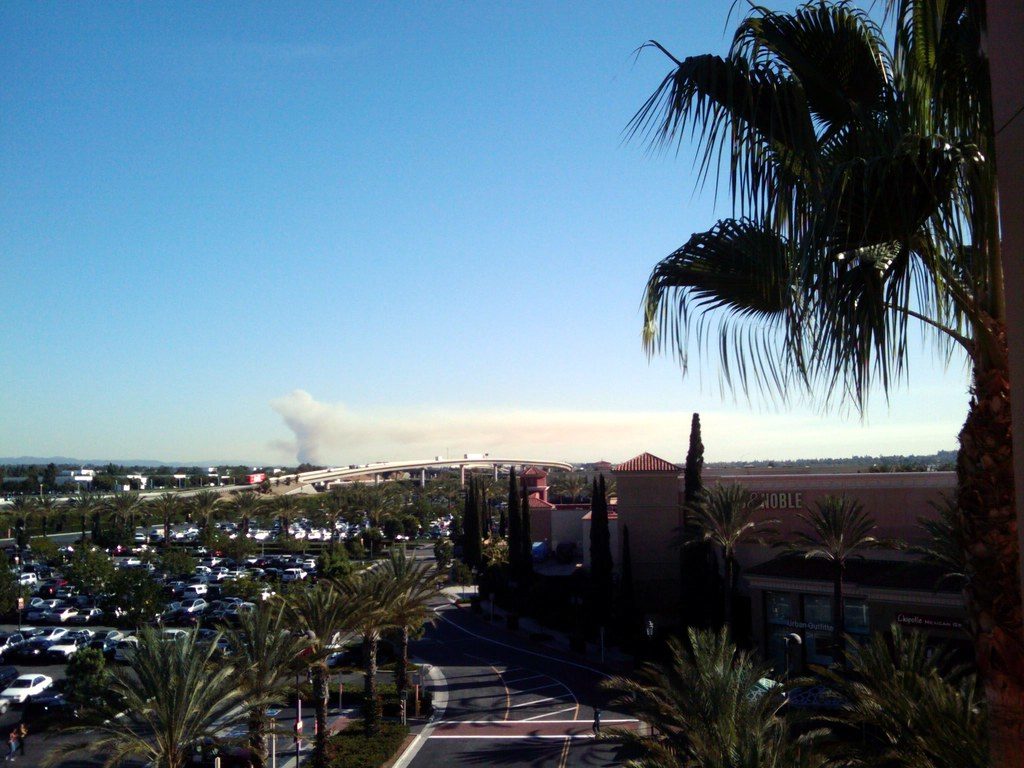 Smoke from a brush fire near San Juan Capistrano, seen from the parking structure at the Irvine Spectrum. I wouldn't have caught this if I hadn't checked Twitter when I sat down to lunch and seen an update from @LATimesfires. (As it is, I still had to make do with the camera on my phone.)
The picture was taken around 1:30. It's about 3:30 now, and I don't see a plume anymore (though it could be behind a building) — just a smear of haze to the south and west.
According to the LA Times, the fire started when a tractor crashed into a power pole this morning.