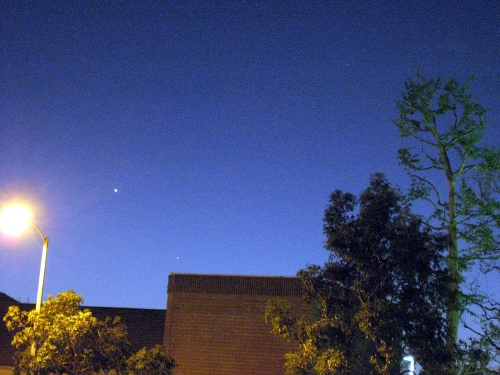 At the age of 34, I've finally seen the planet Mercury.* It's notoriously difficult to spot, but when I read that it was going to be very close to Venus for the next few days, I had to try.
As it turns out, I was able to see it from a local grocery store parking lot. I left the car just as Venus was becoming visible, concerned by the clouds starting to drift past, and left the store to a clear twilight sky and a "star" below and to the right of Venus…exactly where Mercury should be!
*Of course I've seen photos, but I'd never seen the planet directly with my own eyes — or if I have, I didn't recognize it.