The rain on Friday dropped the annual light dusting of snow on Saddleback. I caught glimpses of it while out walking with J on Saturday, but the peaks were still shrouded in clouds. Sunday, however, the sky was almost completely clear.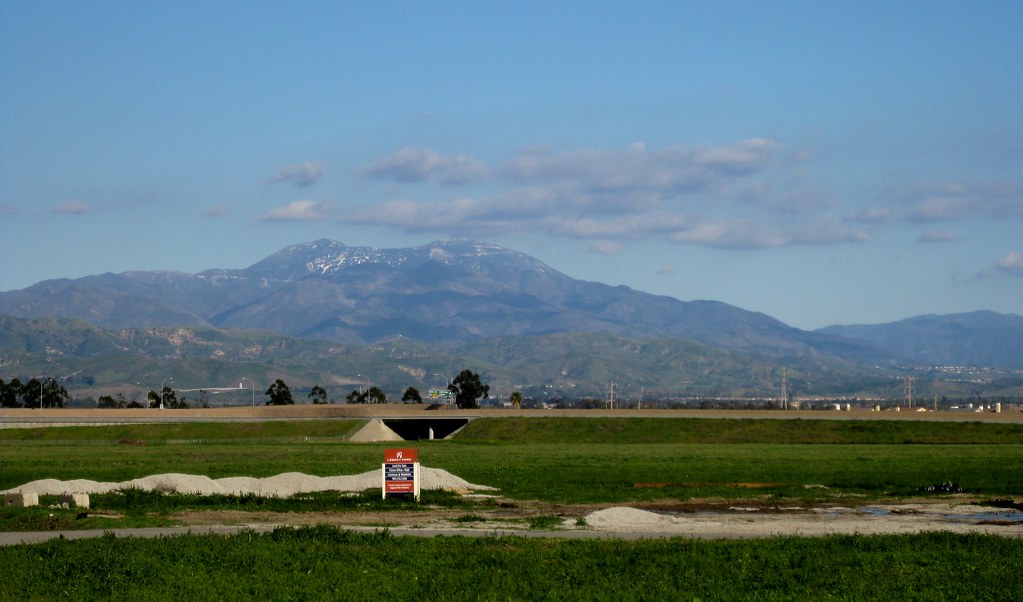 I kind of wish that sign wasn't in the middle there, but my Photoshop (well, Gimp) skills aren't quite up to it. Maybe I'll give it a shot with context-aware fill at some point.
It was awfully hazy toward the north, though, and you can see the San Gabriels are fading into the haze toward the left of the frame.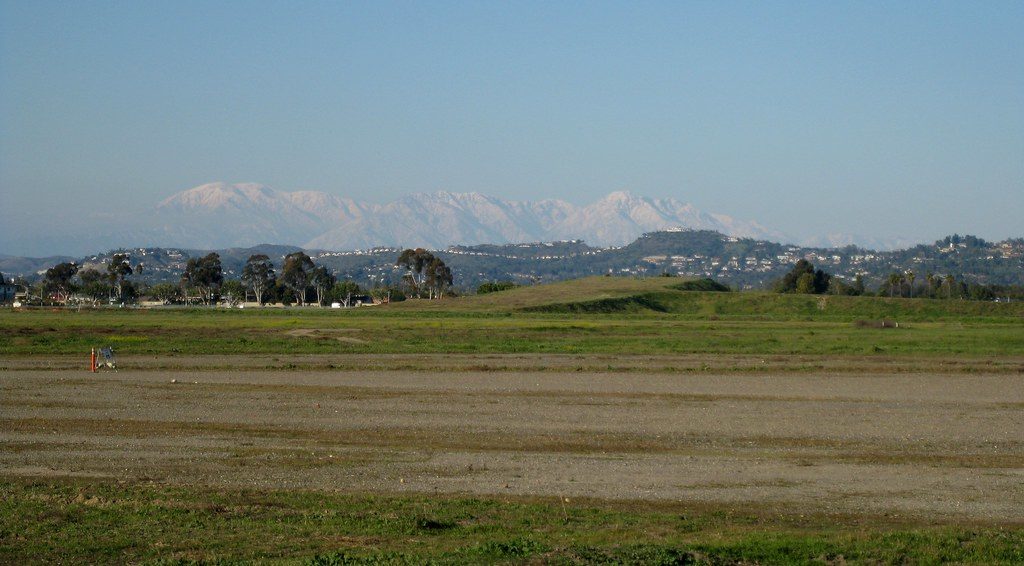 These were taken at the same spot as the loooong snowy panorama from January 2008, the Misty Mountains from December of the same year, and the cloud window panorama from January 2010. (I should really just come up with something to tag all the photos I've taken there.)