It's been six months since we moved, but I've only recently started really exploring the area. I think I just got caught up in too much other stuff for a while.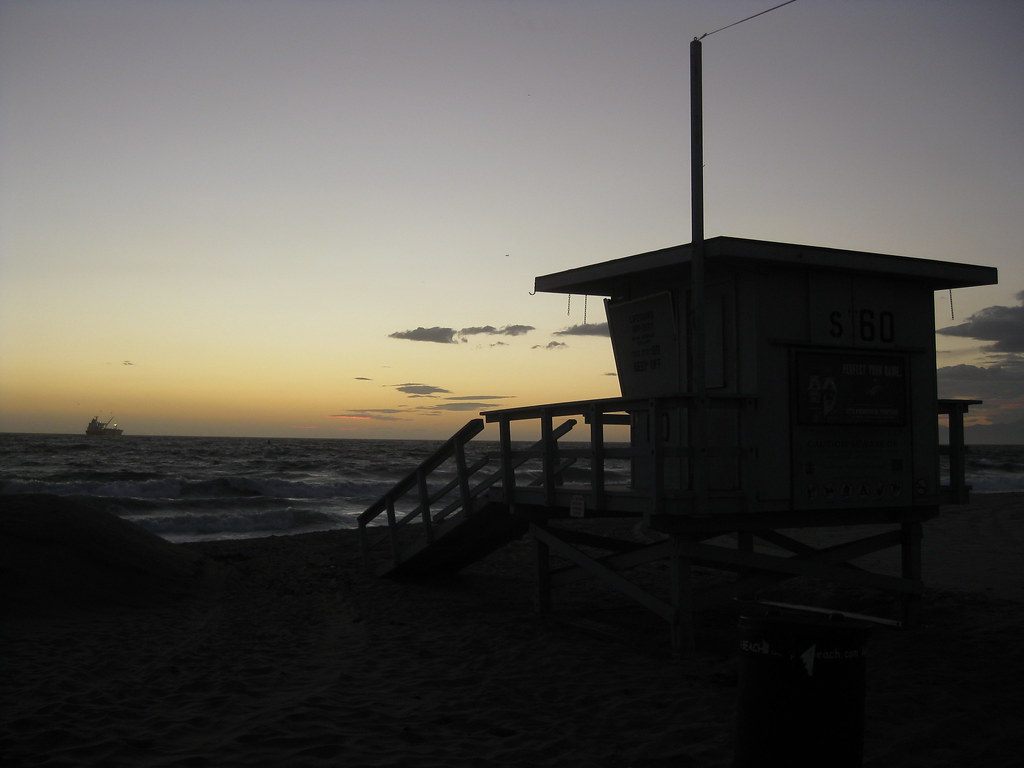 One day a few weeks ago, I tried to make it to the nearest beach I could in time for sunset. I missed…but while on the mostly-deserted beach I caught some nice views of pink underlit clouds over the Santa Monica Mountains, and this view of a closed lifeguard tower at El Segundo Beach.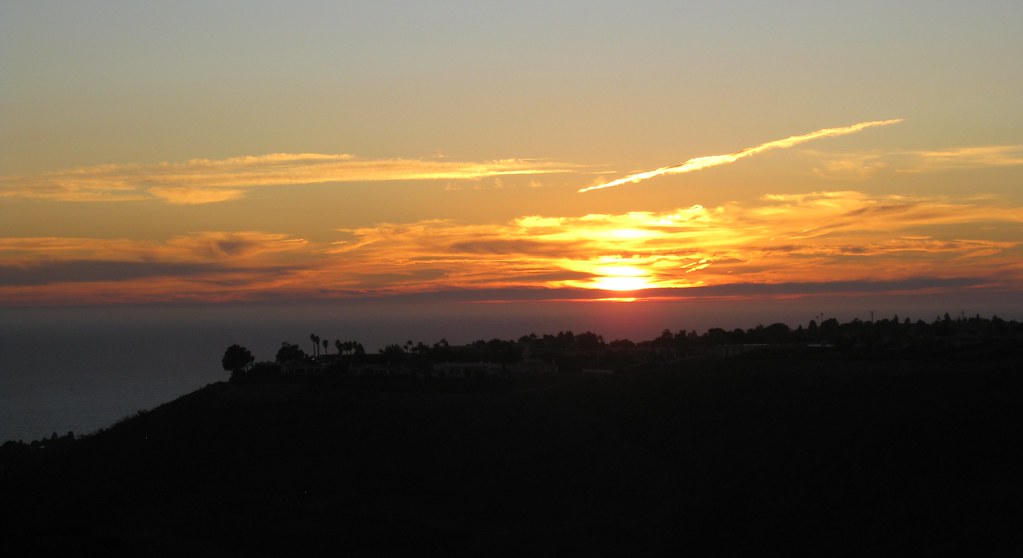 Then there was the clear afternoon when I went exploring the Palos Verdes area, looking for public parks where I could see the LA basin. Not much luck on that count, but as sunset approached, I decided to see if I could make it up to Del Cerro Park (more photos from this spot taken during daylight) up at the top of the bluffs. I did, and because the park is actually higher than the next hill over, I got to watch the sun set over the ocean and behind a hill at the same time.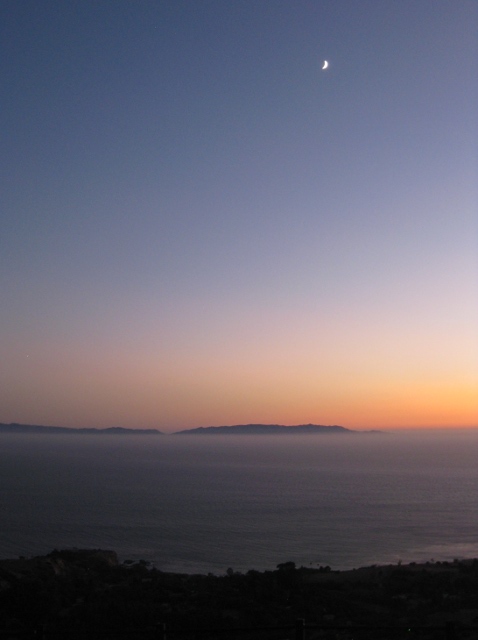 I stayed up there for a good 20 minutes after sunset, watching the sky darken through twilight. It was incredibly windy that evening, and even from a thousand feet up with no direct sunlight, I could still watch the waves between the mainland and Catalina Island, moving slowly through the strait like tiny ripples in the direction of the wind.