A rainstorm hit Los Angeles today and cleared up in some parts of the region during late afternoon. After work I made a beeline for the nearest beach to catch the sunset, which happened to be Dockweiler Beach at the end of Imperial Highway.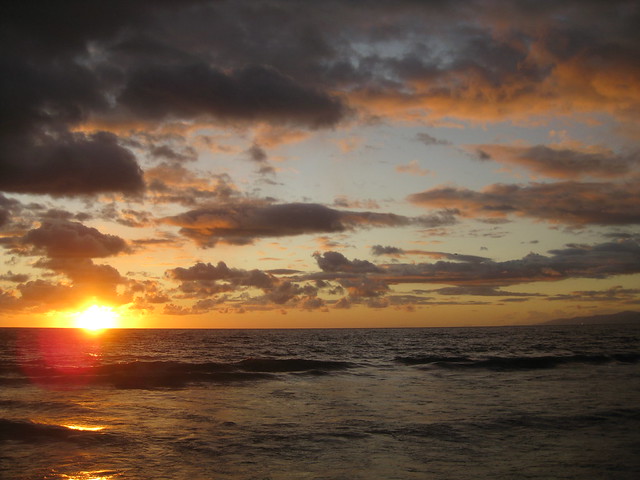 The beach was absolutely deserted when I arrived (not counting the gatekeeper who dutifully collected $6 for parking), which made sense — it had been a cold, rainy day in November, and it was almost sunset besides. The sand was all wet, covered with tiny little pockmarks from the rain.
Rain was still falling in Santa Monica to the north and somewhere inland in the South Bay — possibly Torrance or Redondo Beach. Lit from the side, Santa Monica looked like there was a golden haze above the city.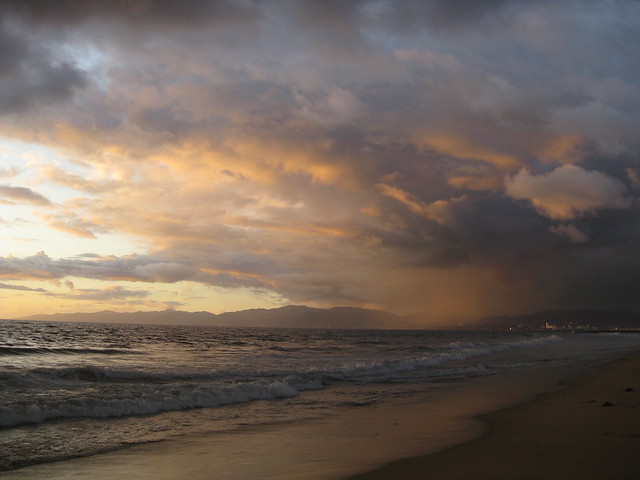 It was clear enough that I could see the silhouette of Catalina Island off in the distance to the south (though I didn't get any good photos of it). I was surprised at how much more I could see from the beach than from my office window, only a couple of miles inland. (I have to remember: LAX is huge.)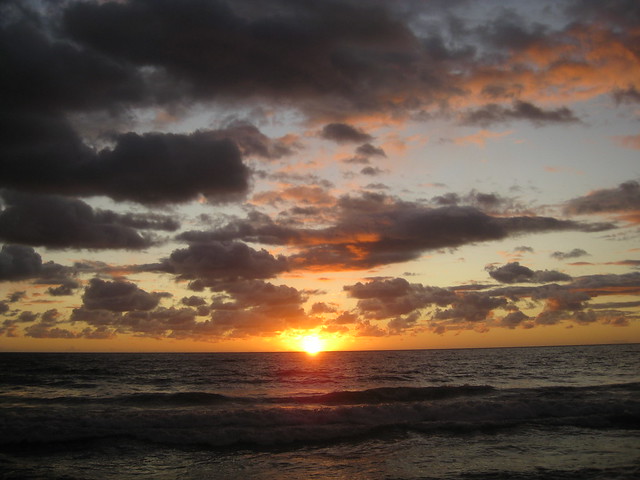 As the sun dipped below the horizon, it lit up a column of clouds red from below. Even afterward, it lit up the edges of distant clouds just barely visible peeking over the horizon.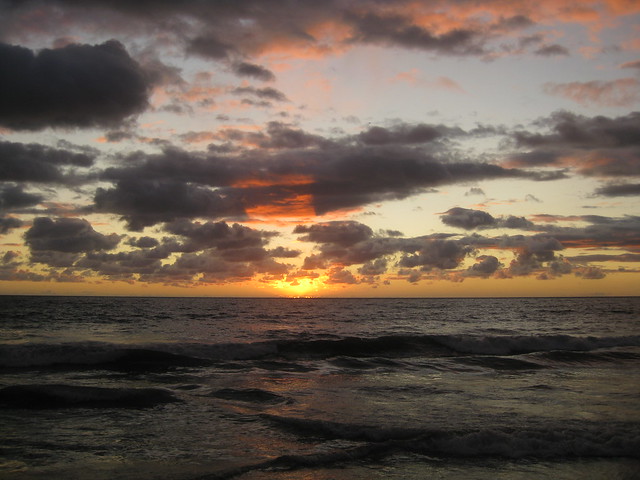 The rain started up again as I left, getting stronger as I drove inland. By the time I got home, I was ready to use an umbrella just walking from the garage to the front door. About a minute later, it really opened up, and I made the mistake of going out to check the mail. Instant soak.
Full photo set (8) at Flickr.