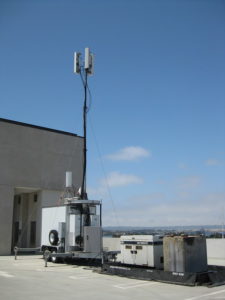 I believe that any network-aware mobile app should assume network access will be spotty. People step into elevators, ride buses through tunnels, attend large events where they're competing with thousands of other phones…there are all kinds of reasons you can lose your connection.
That's why I like the sync approach taken by Gmail on Android. Read, write, label, file, reply…pretty much anything can be done without a connection, and it'll push your changes as soon as you get back into range of a signal. That's also why I'm more likely to skim Twitter than Facebook while waiting for the elevator at work – Ubersocial has already synced recent tweets for me to read, but Facebook usually can't even load until the doors open and I lose all access.
Right now, though, I'm looking for an offline posting app. I'm planning for Long Beach Comic Con next month, and I know from experience that T-Mobile has no signal at all on the main floor of the convention center. I'd like to be able to tap out a tweet when I think of it, hit send, and have it queue up the post until the next time I make my way up the escalator to the lobby. (Ubersocial used to do this, but doesn't seem to anymore.)
What I'd really like to do, though, is upload photos offline to Twitter, Instagram or Tumblr. It's not a huge deal, since I can still post when I surface for lunch or coffee — that's when the photos would actually go out after all — but if you're going to make a point of posting things in the moment, it helps if you don't have to hold that moment in your mind so long that it distracts you from experiencing the next one.
Any recommendations?