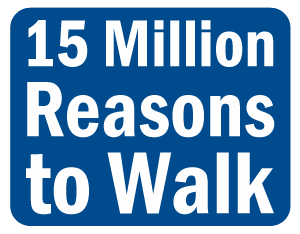 If you've been following me for a while, you know that I have a severe food allergy to peanuts. Last summer, two sips of a coffee drink sent me to the emergency room (during Comic-Con, which was really annoying). I'm not alone: estimates are that 15 million people have food allergies in the US alone, and one of us makes that trip to the ER every 3 minutes.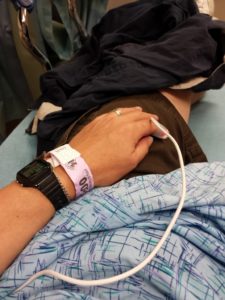 The causes of food allergies are still not completely understood, so preventing them isn't possible yet. (The hygiene hypothesis is a popular one, but it's far from settled.) And while new therapies show a lot of promise, there's still no cure. We're stuck with avoiding our triggers as much as possible — sometimes complicated by dealing with people who don't understand or don't care — and carrying emergency medication to keep us alive when we do have to go to the ER.
For the past three years, my family has participated in the Walk for Food Allergy. It's a charity event that raises funds for FARE, an organization dedicated to allergy research, education, awareness and advocacy. Some examples of their work include funding research into treatments, educating the food industry on allergen safety, and getting life-saving medication into schools, where children often experience their severe first allergic reaction before even being diagnosed.
This year's Los Angeles event is happening earlier than last year, in September, and has moved from Long Beach to Torrance. We've just signed up, and would appreciate it if you'd please donate to the walk on our behalf.
Thank you!