Since I work near the Century/Aviation intersection where Metro is planning to build a light rail station, I've been watching the demolition of the old bridge with some interest. The northern rise is pretty much obliterated now. The southern section is down to a single wall.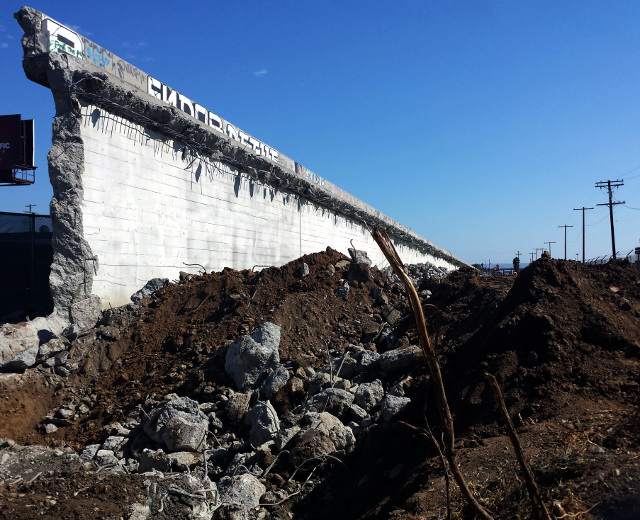 Here's what it looked like three weeks ago, for comparison.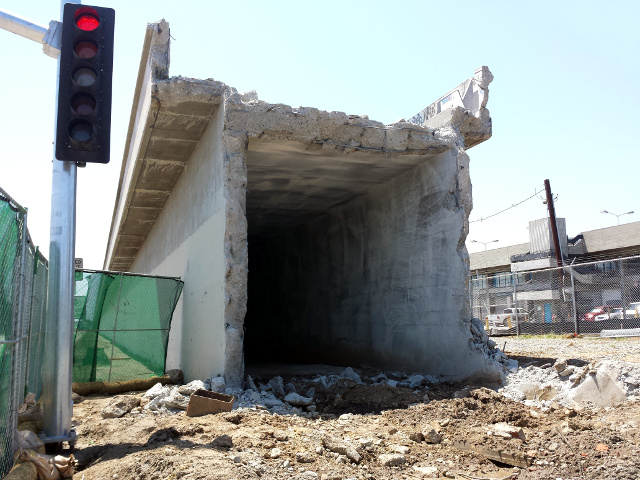 Let's take another look at that graffiti at the top of the wall:

Not only do we have "Endor," and "Death" (spelled funny) in a lettering style reminiscent of the Indiana Jones logo…I swear someone wrote "Ewok" off to the right. Or at least "EW[head]K," which amounts to the same thing.