I've been kicking myself for not checking out the neighboring building's stormwater pool during the last spring rainstorm of April, figuring I wouldn't get another chance to see it in the rain until winter. But over the last few weeks, two storms have blown into town from up north. One hit overnight, leaving behind only wet ground the next morning…and one hit in the middle of the day, making it easy to run next door.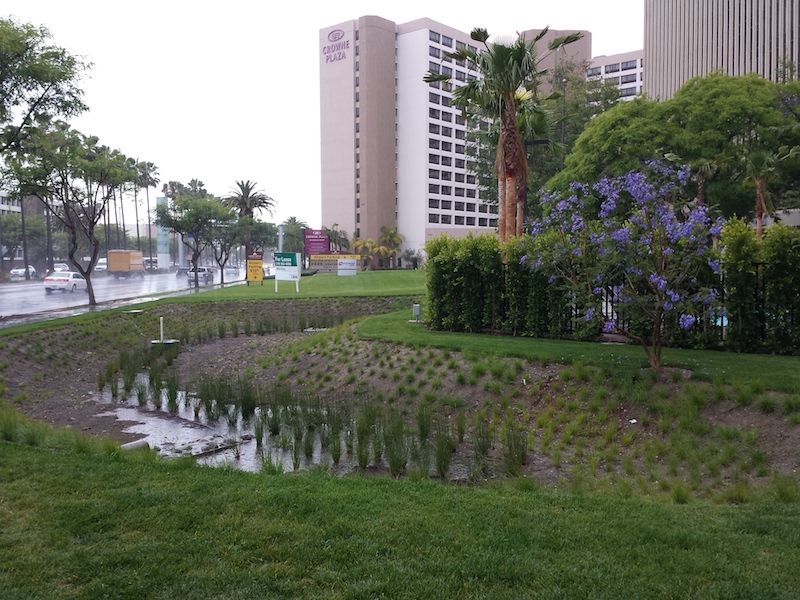 That actually doesn't look half bad! Though the barrel embedded in the middle still looks kind of ugly.
I took one other shot where you can see water pouring out of one of the drainpipes.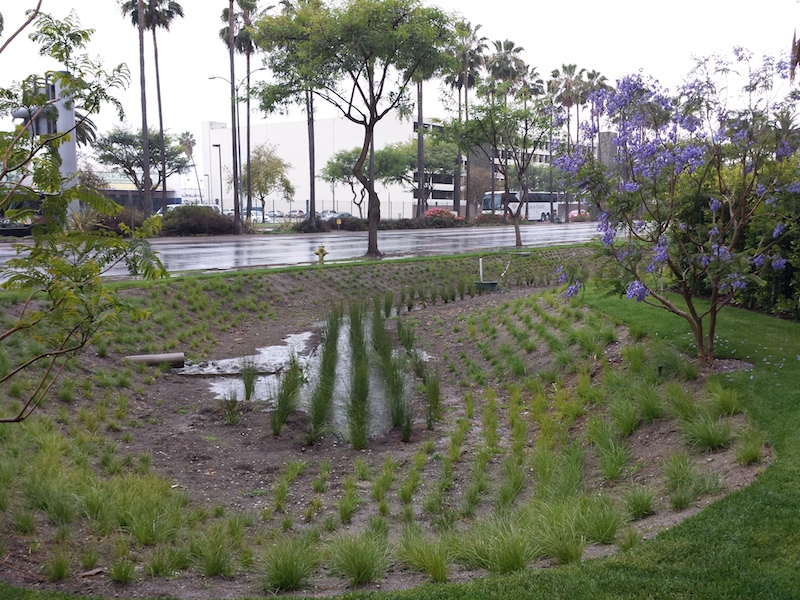 As for the rest of the office-to-hotel conversion:
The hotel has been open for a couple of months now, since the beginning of March (or maybe late February?)
So has the new Starbucks — the fourth within easy walking distance. At least this one seems to have normal inflated coffee prices, not hotel-markup-inflated coffee prices. And there's an interesting piece of art inside.
The new second-floor elevator in the parking structure still looks like an upturned shipping container. I really expected them to cover it with something that looked nicer, or at least something that would blend with the rest of the structure. Though they did tear up and replace the sidewalk in front of it earlier this week, for no reason I could see.
Signs for Jersey Mike's and ZPizza went up this morning, and I saw people loading kitchen equipment yesterday, so I'll have a few more options for lunch soon. Update: Jersey Mike's opened the last week of June.