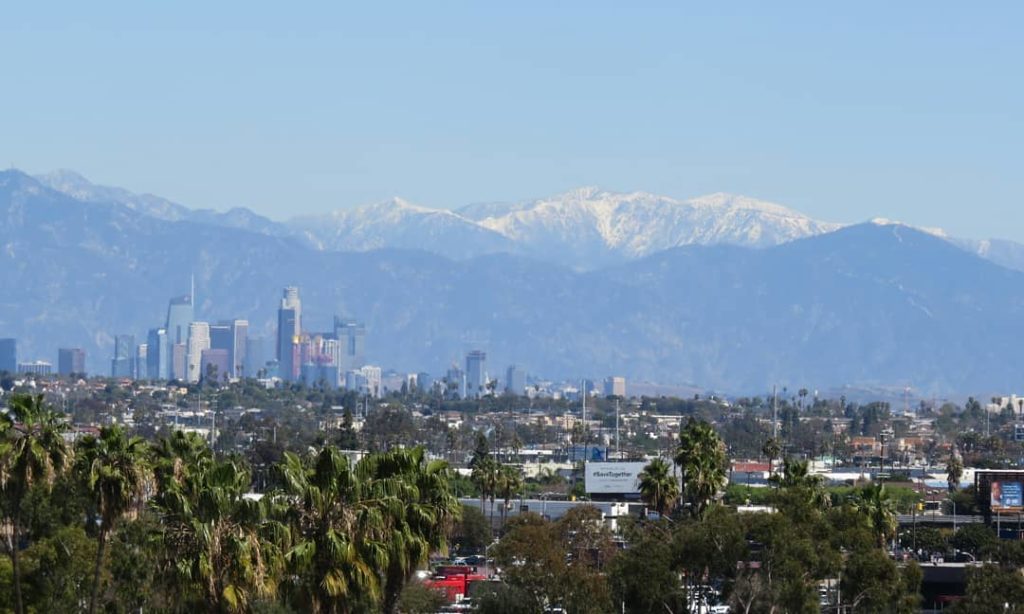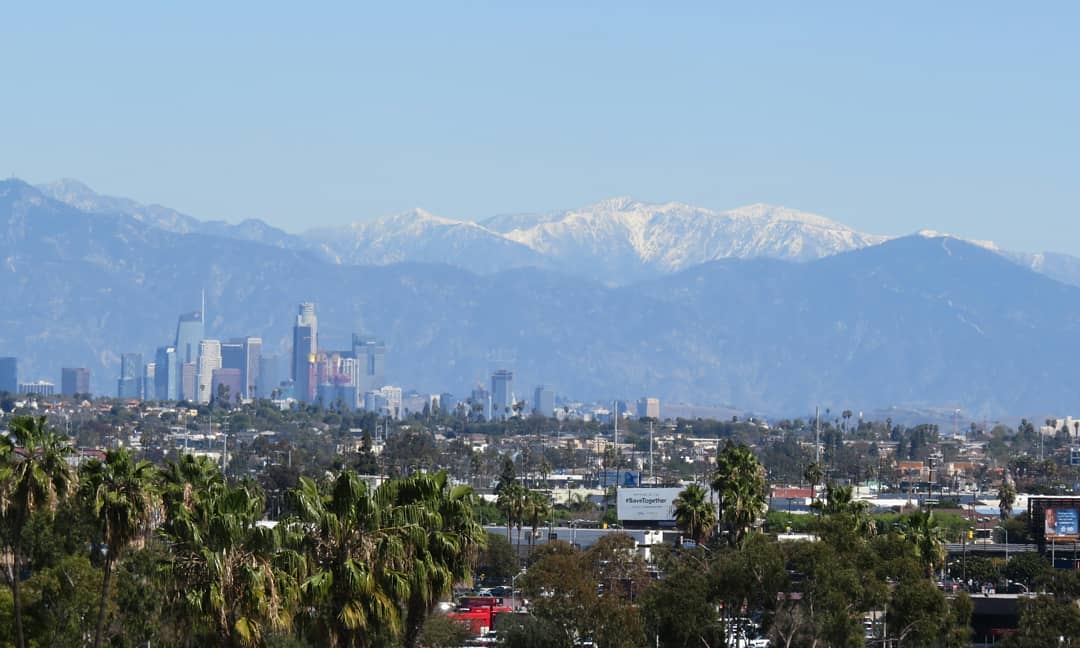 From yesterday: the first significant snow in the mountains above Los Angeles this winter, courtesy of last week's storm.
Unfortunately, it's almost spring. The weather has already warmed up again. Last week I was wearing sweaters and a medium jacket. Today I'm back to short sleeves, and I had to put the jacket away on my lunchtime walk.
And there's not much of that snow left today.
KQED has some great photos of snow in the Sierra Nevadas after the same storm. That's more important, as California depends more on the Sierra snowpack for water during the summer.
They're expecting another storm to come through next weekend. I guess we'll see how much snow we get. And how long it sticks around.