We've been joking about feral tomatoes for years, but recently I've started observing them in the wild.
So to speak.
Sometime last spring, a tomato must have been dropped in the planter next to the parking structure near work. One of the seeds sprouted, and that plant somehow survived all the remodeling and landscaping.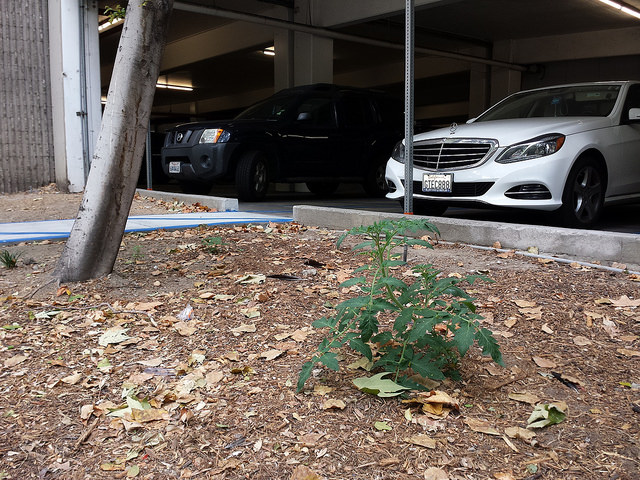 By June it was growing its own tomatoes. In fact, it was growing more tomatoes than the plants in our garden.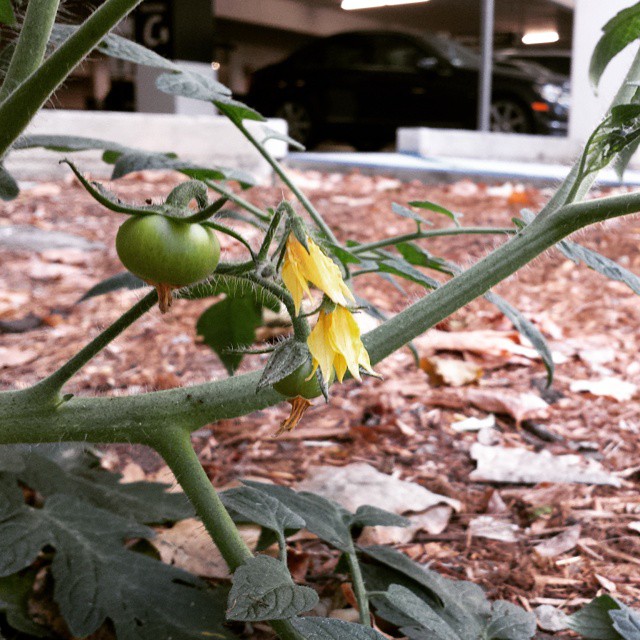 By July, they were starting to get buried in leaves from a nearby tree. Imported trees get really confused by California's climate, and I expect it's being watered less due to drought restrictions.
Every once in a while I'd notice a tomato had turned red, and the next time I saw it, that tomato would be gone. I assume birds have been eating them.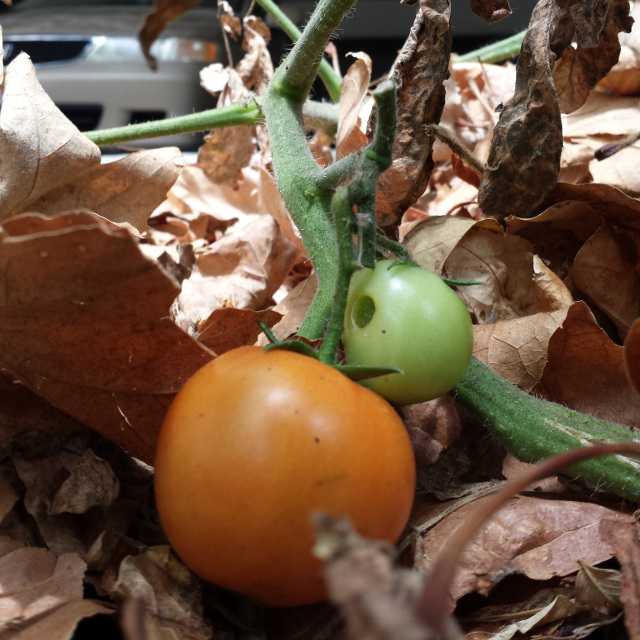 As the summer went on, it started succumbing to the same kind of mildew or whatever that's been attacking the tomato plants at home. I made a habit of checking daily to see if it was still there.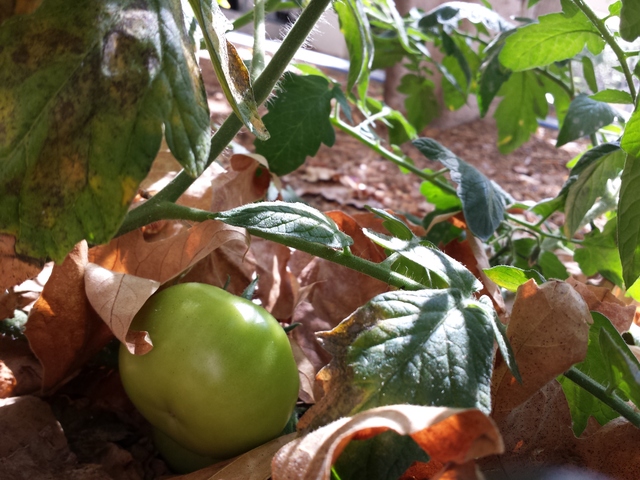 Sometime over Labor Day weekend, it was torn out.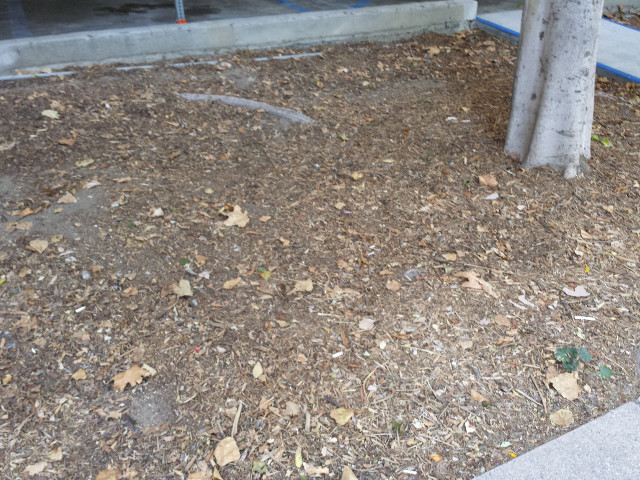 Well, it's had a good run, and tomatoes are usually annuals anyway.
And you know what, there's a new tomato plant poking through the mulch a few yards away….