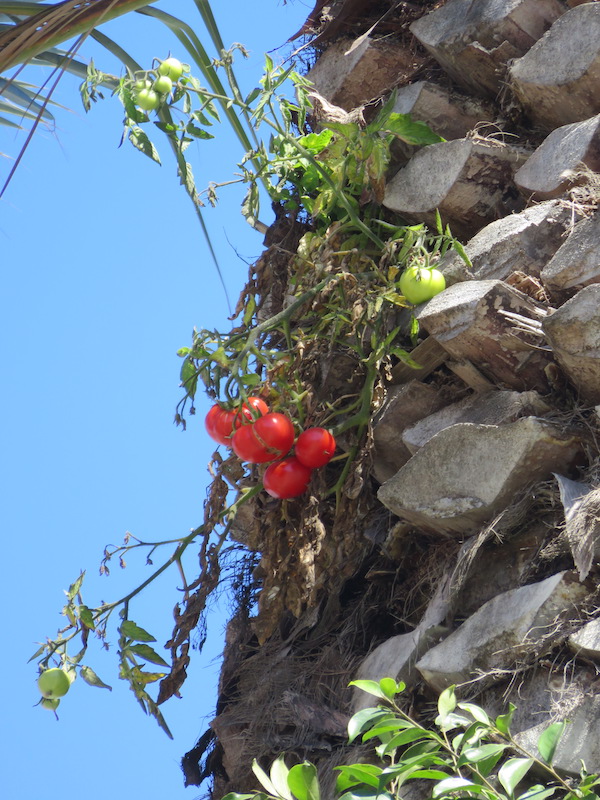 Is this the weirdest place I've seen a volunteer tomato? It's certainly up there!
*sorry*
*ok, not sorry* 🙂
We've joked about "feral tomatoes" for ages, and occasionally found a volunteer tomato plant in an unexpected place: a city park, or next to an office parking lot.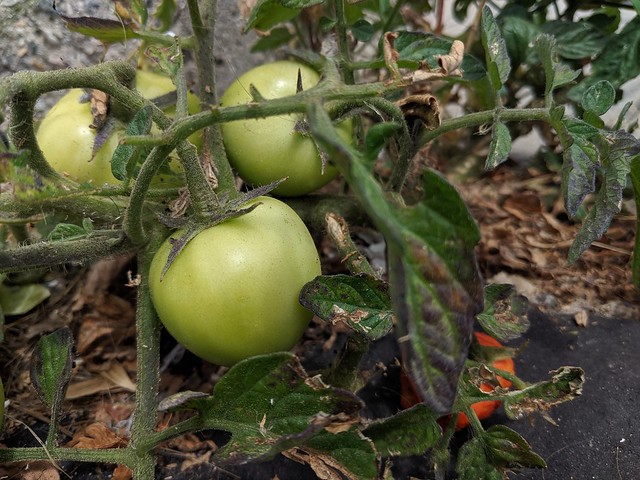 This feral tomato plant was growing out of a crack in the pavement next to the driveway of a grocery store. I imagine someone must have dropped a tomato with viable seeds on the way out and it took hold.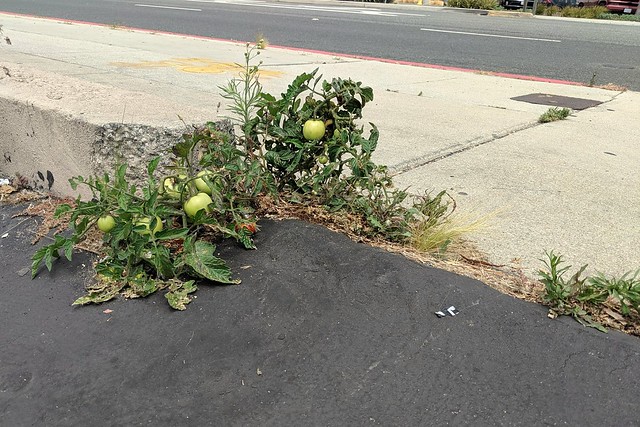 It's doing remarkably well, especially under the circumstances of where it is. Heck, it's doing better than most tomatoes I've planted on purpose!
We've been joking about feral tomatoes for years, but recently I've started observing them in the wild.
So to speak.
Sometime last spring, a tomato must have been dropped in the planter next to the parking structure near work. One of the seeds sprouted, and that plant somehow survived all the remodeling and landscaping.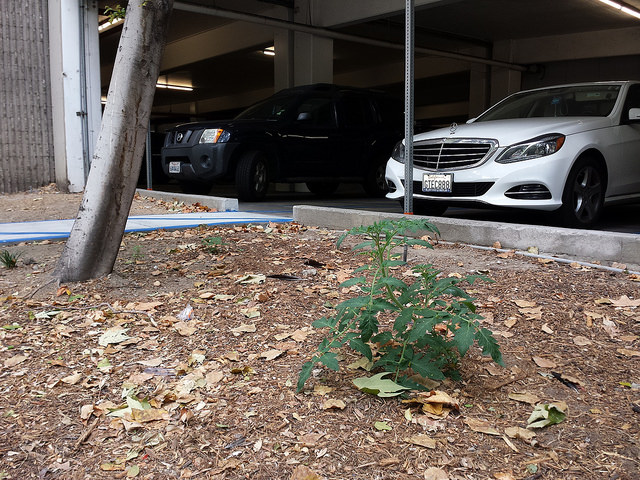 By June it was growing its own tomatoes. In fact, it was growing more tomatoes than the plants in our garden. Continue reading →