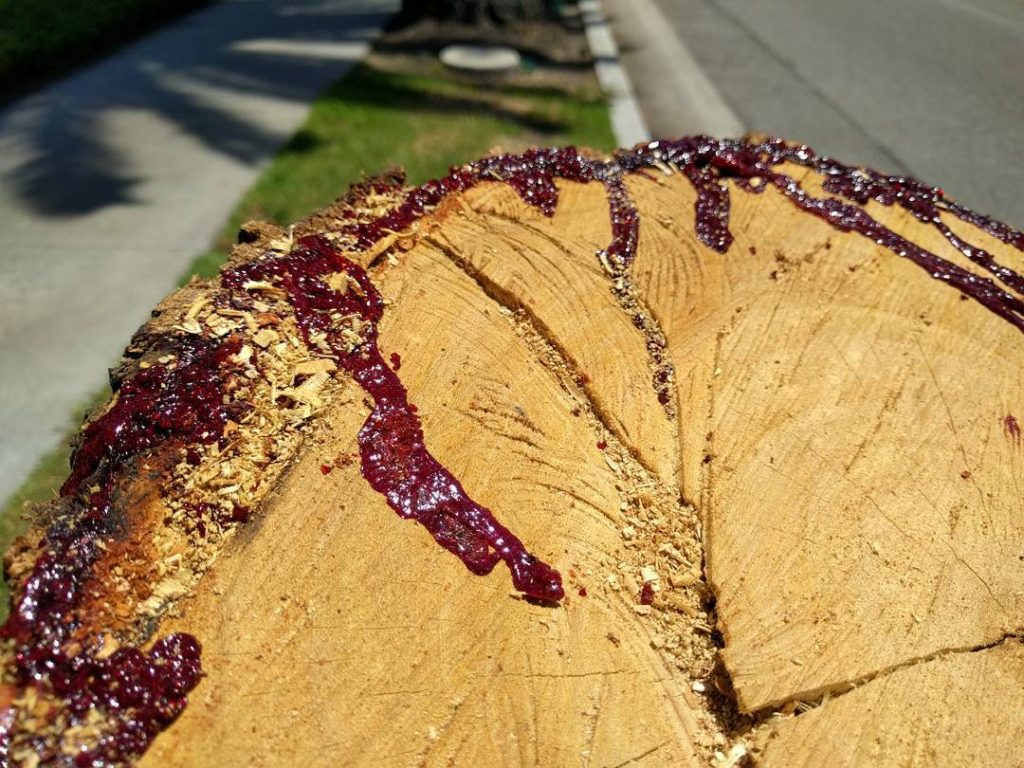 I've described sap as "tree blood" before, but this seems a little too apt.
There are a bunch of tipuana trees mixed in with the jacarandas and palms around the area where I work. (One fewer now.) They look a lot like jacarandas with yellow flowers instead of purple, though the leaves are a little bit wider and the bark is just a bit different. (They make just as big a mess, too.) Tipuanas look close enough that I actually mistook them for jacarandas until I saw them flowering — which, oddly enough, I haven't seen any of them do yet this year.
And now I know that they have blood-red sap.