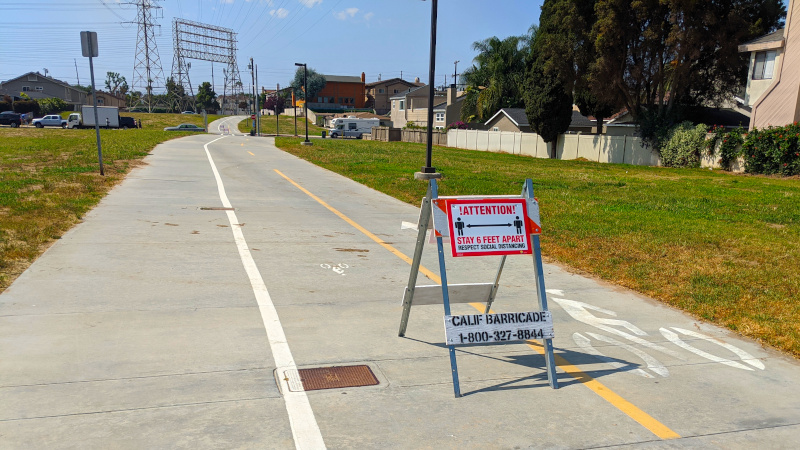 …and replaced with these warning signs to maintain distance.
I think this particular path could have been left open with these warnings to begin with, because there's so much room to go around people even if it did draw a crowd. It's not like the paths along the base or top of the bluffs near the coast where you really can't keep your distance if there are too many people (particularly when the beach itself is closed).
Heck, there's more room to spread out here than on the sidewalks along most streets. I think the only reason they closed this path to begin with was that they had closed the other paths — the ones that don't have giant open spaces on either side — and were concerned about people gravitating toward the one remaining path and, once again, creating a crowd.
It's worth remembering, as California moves to stage 2 and cities and counties start loosening pandemic restrictions, that the coronavirus pandemic isn't over. We've slowed its progress enough that it looks like we can take a few more risks without overwhelming the health system, but if we go back to large gatherings and people milling about together, we'll be right back where we started.
And we still don't know how long antibodies provide immunity — if at all.
Keep your masks. And keep your distance.