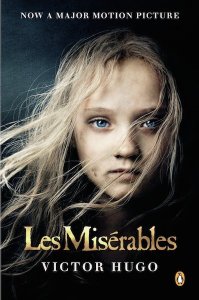 I learned three nice things about the Kindle movie tie-in edition of Les Misérables today:
It's only $3.
It's the same translation (Norman Denny, 1976) that I've been reading from a big stack of paper.
Page numbers match the print edition I've been reading, at least where I've spot-checked.
This will be great for times that I don't want to lug around the brick, or that I'm out and about and want to work on my next article, or that I planned on reading something else and changed my mind.