Last fall, I conceded that phones have caught up to casual cameras and I'd have to get a nicer one to get better image quality. Well, I finally bought a mirrorless camera. The kiddo found my old SLR, and we've split a few rolls of film (re)discovering how to shoot with it. Then he started asking about a modern digital equivalent. Since it was going to be two of us using it, not just me, I felt like I could justify the expense.
I read a bunch of reviews and asked around for advice, finally settling on a Sony Alpha a6000. It's a few generations back in their advanced amateur line, making it a bit more affordable.
We brought the new camera to WonderCon, and I made some discoveries:
It actually handles the light level inside the convention center!
I've gotten waaaay too used to just capturing costumes when shooting cosplayers, instead of composing interesting shots. Most of the photos I took on Saturday had good image quality, but were ultimately just snapshots.
Because of #1 and #2, I ended up with a lot of busy backgrounds. I tried to cut down on the distraction by adding vignetting to some of the photos afterward.
Originally we planned totrade off who had the good camera, but he ended up wearing his giant Minecraft Spider Jockey costume the entire time, so he didn't have much opportunity to take photos. In the end, he only took one all weekend…but it was the best-composed shot of the entire day!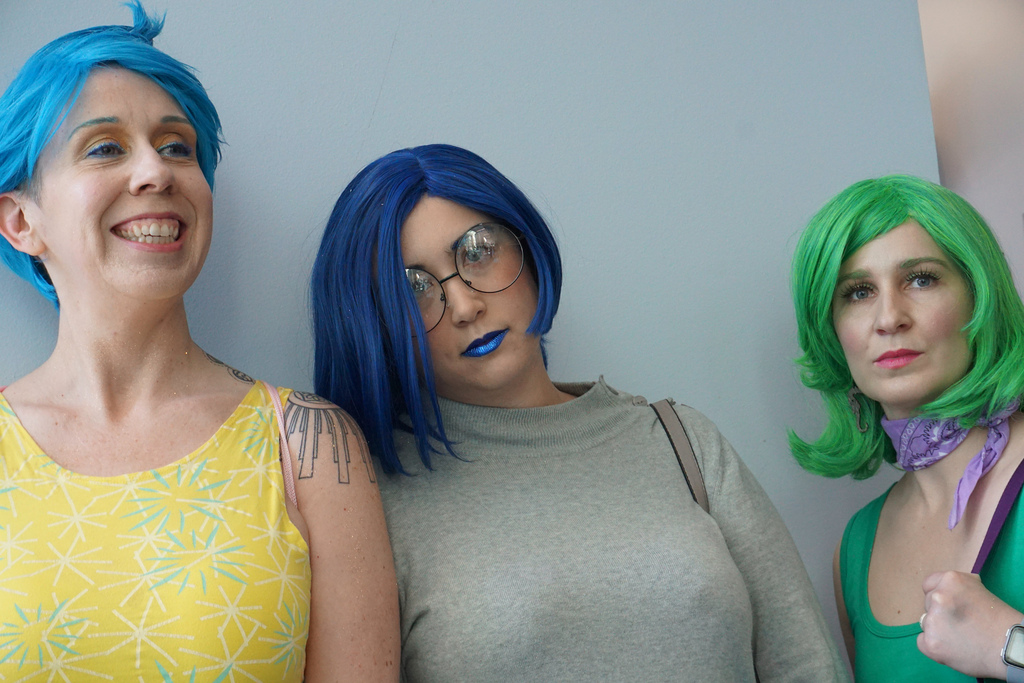 I took the lesson from that, and while most of my pictures on Sunday were still utilitarian snaps, I did manage to take a few that I think worked out better, like these three:
My full cosplay gallery is on Flickr, including these four photos and all those snapshots.