Lately whenever I take my car in for maintenance, I end up taking the car-free morning away from home as an excuse to walk down to the Manhattan Beach Pier. The last time was right after a Halloween storm, which was gorgeous, but this time it was a gloomy morning, and I took the opportunity to explore a little more.
Modern Beach Town

This mural wasn't there the last time I walked by, and may not have been there the last time I drove by either. The restaurant is new, and it seems like it would be hard to miss. I like the mix of two cities: the one I was standing in, and its namesake on the other side of the country.
Also: a pirate shipwreck. Yarr!
Believe it or not, this next photo is not a double exposure: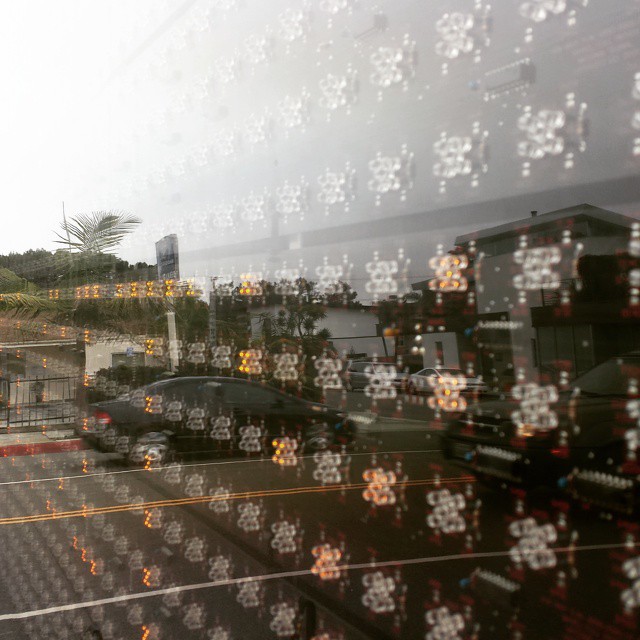 I don't think I'd ever seen this type of traffic sign up close before. At first I was intrigued by the five-LED pattern used for each pixel, but as I started to line up a photo, I noticed the layered effect reflecting the street and the buildings on the far side.