Late Halloween night, the first rainstorm of the season blew through town. By morning, it had mostly passed over us, but there were enough clouds around to make things look interesting after I dropped off my car for maintenance. With a couple of hours to kill, I walked to downtown Manhattan Beach for breakfast. I kept going all the way to the pier first, and was glad I did — otherwise I would have missed this: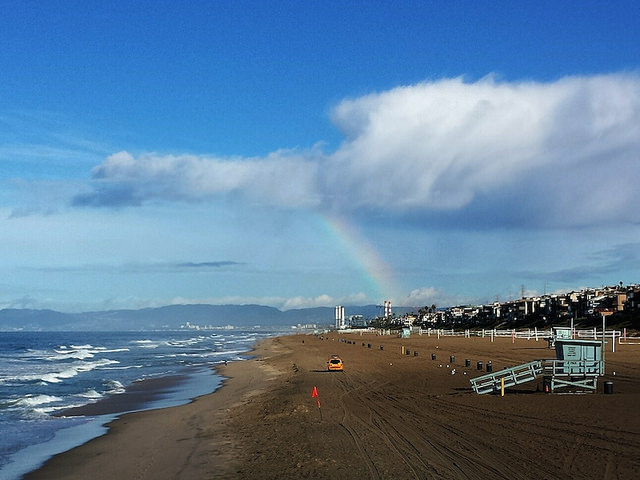 One straggling cloud continued to drop rain on the coast a few miles to the north. A rainbow fragment neatly arced from the cloud down to the El Segundo power plant. (I thought that was kind of ironic.)
It was a really good morning for rainbows: On the way over, I'd seen a bright one in front of the storm clouds…and an extremely faint one against what looked like completely clear blue sky!
After breakfast (Uncle Bill's Pancake House, which was totally packed), I walked down toward the beach along a pedestrian street, and came across these effigies in Halloween costumes hanging from the lamp posts: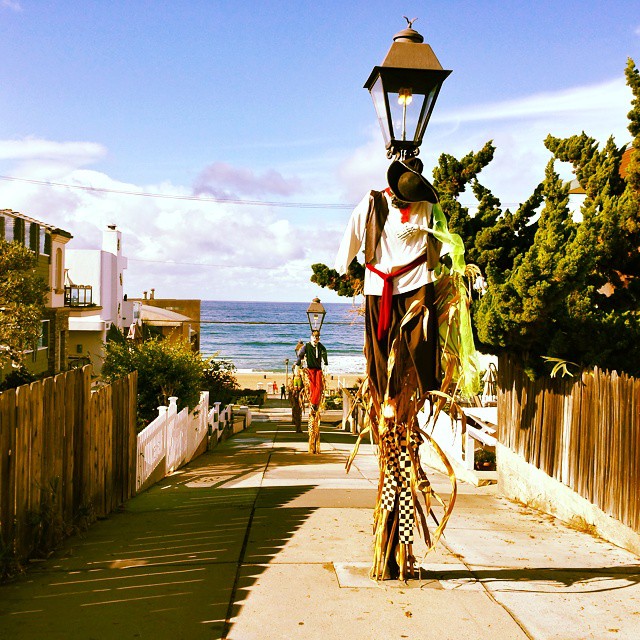 I bet they would have looked really creepy the night before!
By the time I reached the path above the beach and had a clear view of the southern sky, I decided it was time to head back. Even if my car wasn't ready, it looked like the storm might be churning its way back into town!