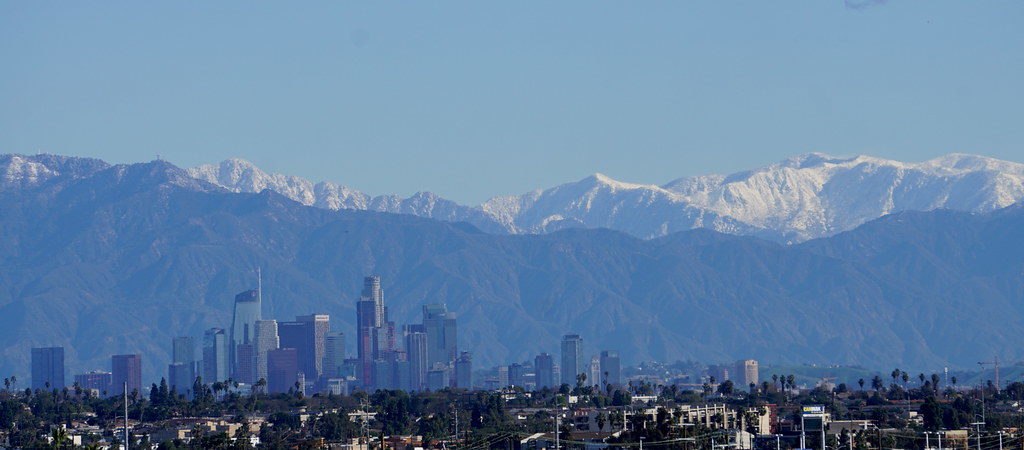 The winter storm of the past few days is over, leaving a thick coat of snow on the higher parts of the San Gabriel Mountains and a thin dusting on the lower parts, even the mountains behind the Hollywood Hills, still lingering though mid-morning.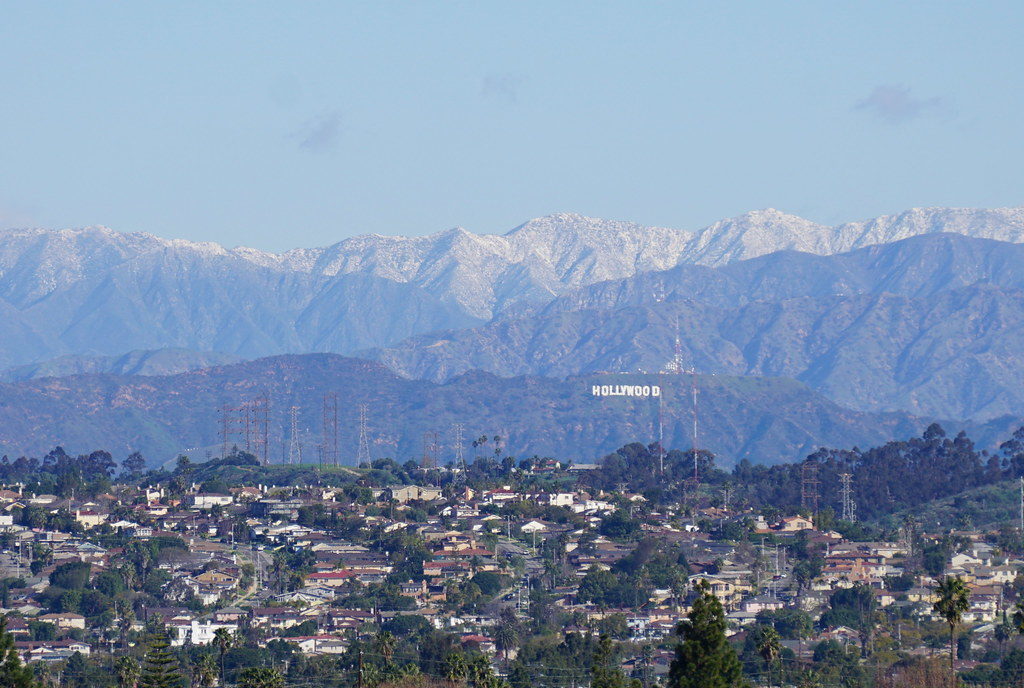 By mid-afternoon, most of the snow in the second photo appeared to have melted, and the patches on Mt. Wilson (barely visible to the left in the first and third images) had mostly faded. The next ridge back was still thoroughly covered, though!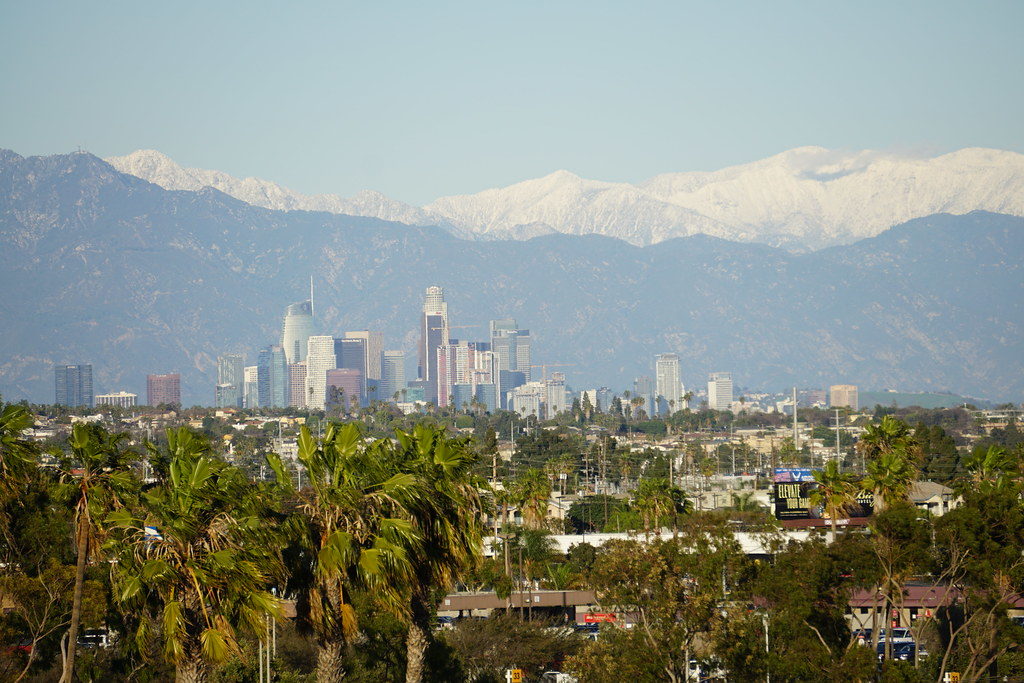 I left work just before sunset, to make sure I could get some photos of the reddish light glinting off of the still snow-covered mountains.