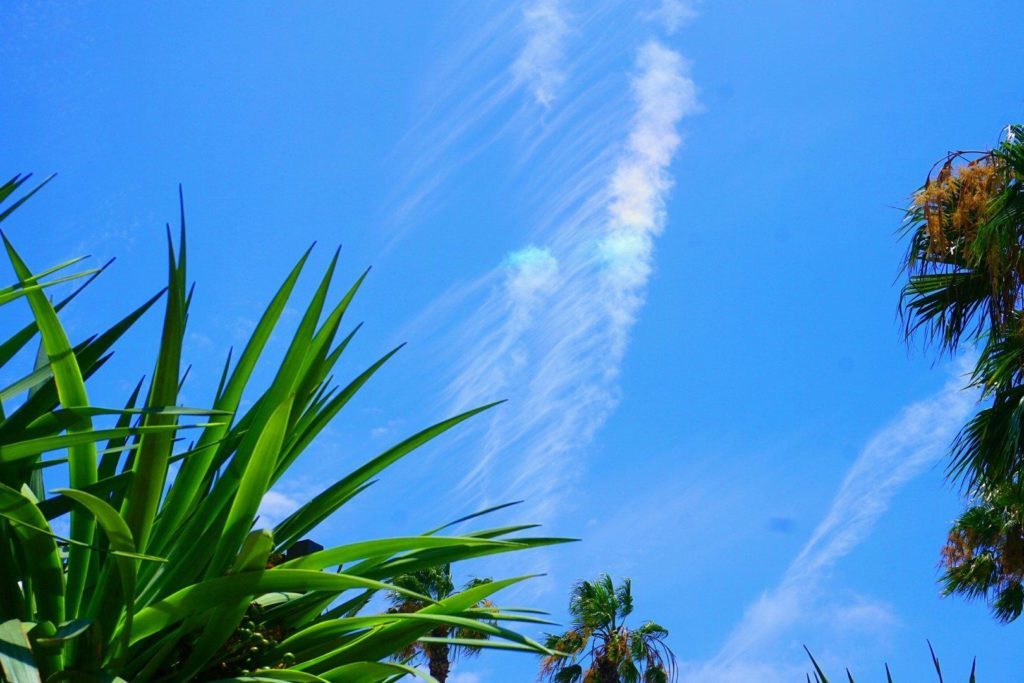 Two fragments of a circumhorizon arc seen on my way back from lunch today. I took some shots with my phone, because that's what I had, then remembered that I had the good camera with me (I usually don't) and grabbed it from the office. The clouds had shifted, but not far enough to destroy the effect completely, and I was able to get some interesting shots of one section, even if the other had mostly dissipated.
Saturation has been enhanced on both photos to bring out the colors.
Looking back over others I've seen, just about all of them have been visible while I was on my way to or from lunch. It makes sense. The optics do require the sun to be high in the sky for it to appear, so close to noon is a better time to spot them than, say, mid-morning or mid-afternoon.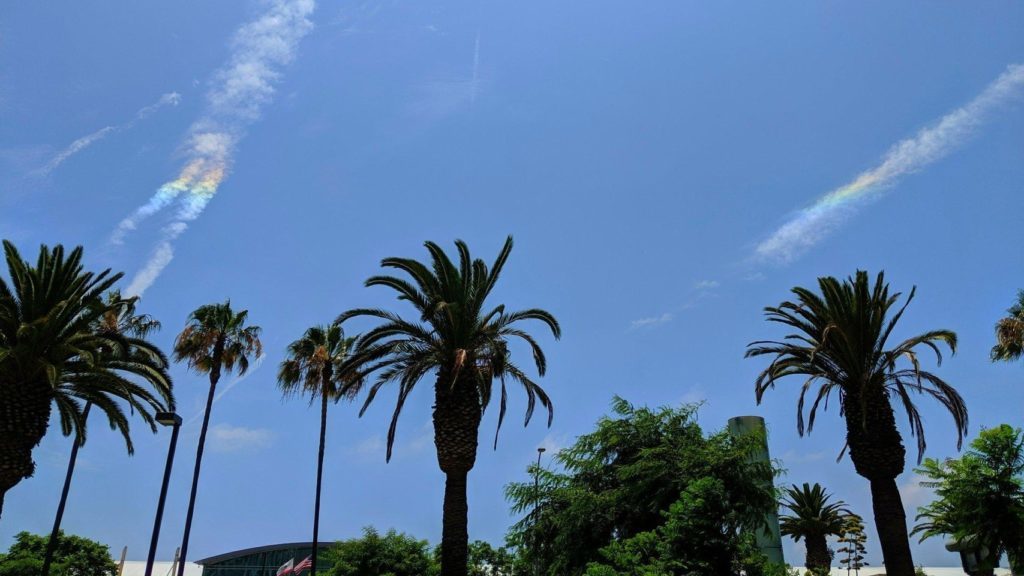 Oh, funny thing: When I initially posted these on Pixelfed, my phone auto-corrected "cirrus cloud" to "citrus cloud." Twice. And again when I tried to correct it!