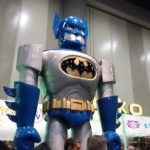 This year's trip to Comic-Con International in San Diego went a bit better than last year, when we ended up losing an entire afternoon to an ER visit. That didn't happen this year. (Well, not quite…) Even better: we managed to catch some fascinating panels, meet some artists and writers, find some cool stuff, see people in awesome costumes, and even learn some useful information.
(For the TL;DR folks, you can jump straight to the full photo album on Flickr.)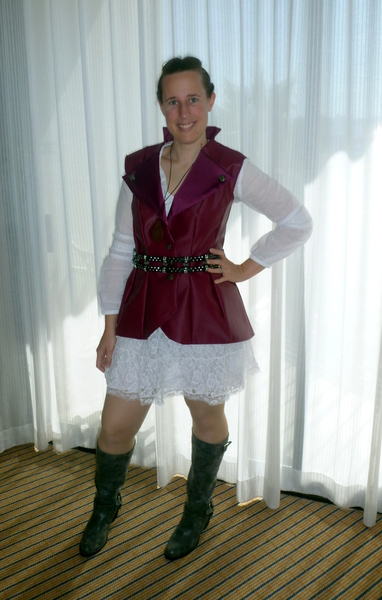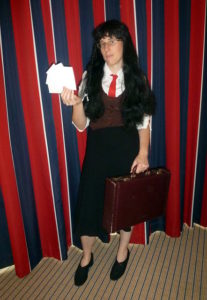 It's been a while since either of us attended in costume, but this year Katie put together an Alice costume from Once Upon a Time in Wonderland. Some parts were collected across weeks of shopping trips, but we made the vest, and she made the necklace and beaded the belts together. It was the most elaborate costume we'd done since my Jay Garrick Flash costume in 2009. I think it came out great, but she was disappointed that so few people seemed to recognize it. For Friday she bought back her Yomiko Readman costume from a few years ago.
As far as other cosplay went, I noticed an unusual number of costumes from Princess Mononoke and Battlestar Galactica (both versions). Katie spotted several women as Quicksilver (X-Men: Days of Future Past–style. By our count there were at least five. There were a lot of Frozen costumes (and before you object, Elsa has super-powers and a character arc that reads like an X-Men storyline — wish I could take credit for this, but I saw someone make the point on Twitter & can't remember who). One of my favorite costumes that I didn't manage to catch a photo of was Vanellope von Schweetz from Wreck-it-Ralph, complete with her race car.
Also: Every Cersei Lannister we saw was carrying around a wine goblet. Every. Single. One. Continue reading →