Opera Software has just released a new beta version of the desktop web browser, Opera 9.50 beta 2. The splash page makes me think of something a bit different, though: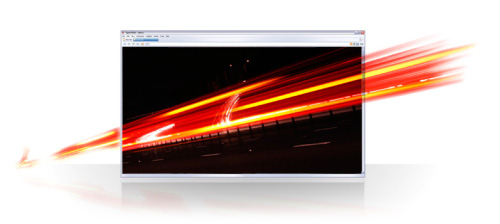 Opera 9.5 beta
Speed, security, and performance matter.

Now, we've made the fastest browser in the world even faster. Opera's new beta is quicker to start, faster at loading Web pages and better at running your favorite Web applications.
Hmm, a red and yellow blur, zooming across the view? And an emphasis on speed? That reminds me a bit of this guy: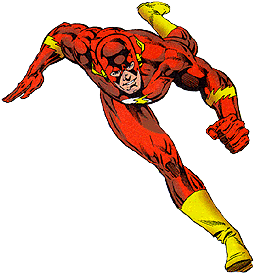 Opera has long promoted itself on its speed, and it has used a super-hero theme in its advertising before. The vaguely Superman-like* "Opera Man" was used heavily in advertising Opera 8, despite being ridiculed by most of the browser's user community.

So why not a subtle reference to the Flash?
*Blue costume + red cape. Hey, if a blue shirt and red jacket work for Clark on Smallville, you know the color scheme has become iconic.