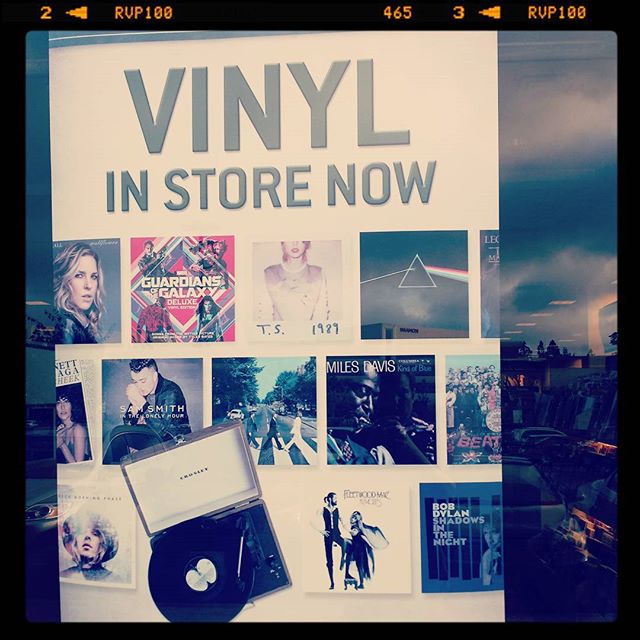 I stopped frequenting Barnes & Noble a while back because they were so determined to sell you a Nook and get you out of the store, never to return. (That, and for a while we had a great indie bookstore nearby.)
Now they're selling vinyl records.
And holding events.
They're doing Throwback Thursdays and a Fangirl Friday.
I don't know if it's a desperate attempt at relevance or a brilliant return to form.
I certainly know it's not corporate-wide, though — or at least not evenly distributed — because a week later I went to another Barnes and Noble, one near a full-blown mall, and walked straight into the giant NOOK pavilion.
No sign of any events aside from a mention of filming during the Harper Lee book launch. Vinyl was being plugged in the music section in the back, but not right up front.
On the other hand, no one was staffing the NOOK pavilion, and half the tables were empty. So maybe it's still being phased out?