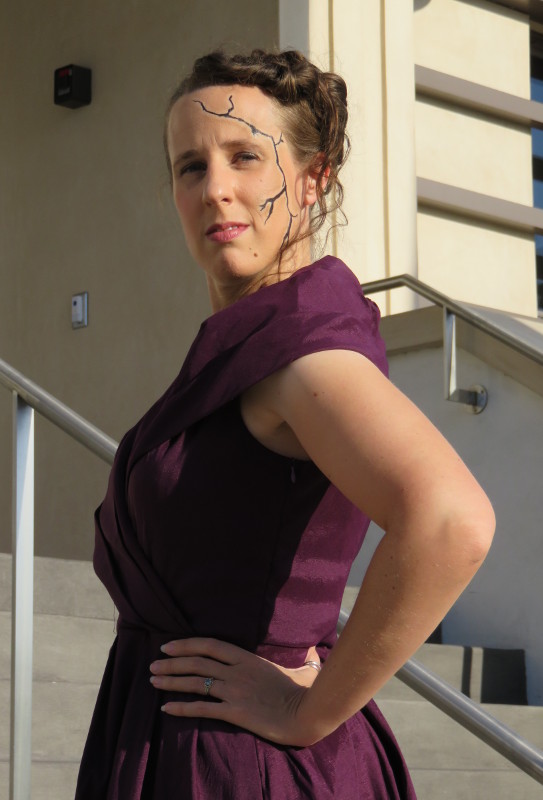 The "big bad" of Marvel's Agent Carter Season 2: Whitney Frost, a scientist/actress who becomes imbued with what she calls Zero Matter, a destructive energy force (just visible in the form of the jet-black scar). She's adapted from the comic book villain Madame Masque. Like the Once Upon a Time Alice, she doesn't seem to be a commonly cosplayed character.
The plan was to debut the costume at Long Beach Comic Con this weekend, but for various reasons, Katie couldn't make it. We did the full makeup and hair anyway, and found a suitably art deco-looking building nearby to do a quick photoshoot on the public sidewalk.
With any luck, Comikaze will work out.
Update: We all made it to the renamed LA Comic Con!
See Also: Convention Photos & Write-Ups