On Thursday I took the day off from work and we went to the Orange County Fair. It was a particularly bizarre visit because Costa Mesa was beneath the smoke plume from the Holy Fire (so named because it started in Holy Jim Canyon) burning in the Santa Ana mountains.
The sky, except for clear blue patches to the west and south, was a yellowish brown. The sunlight was dim and yellow.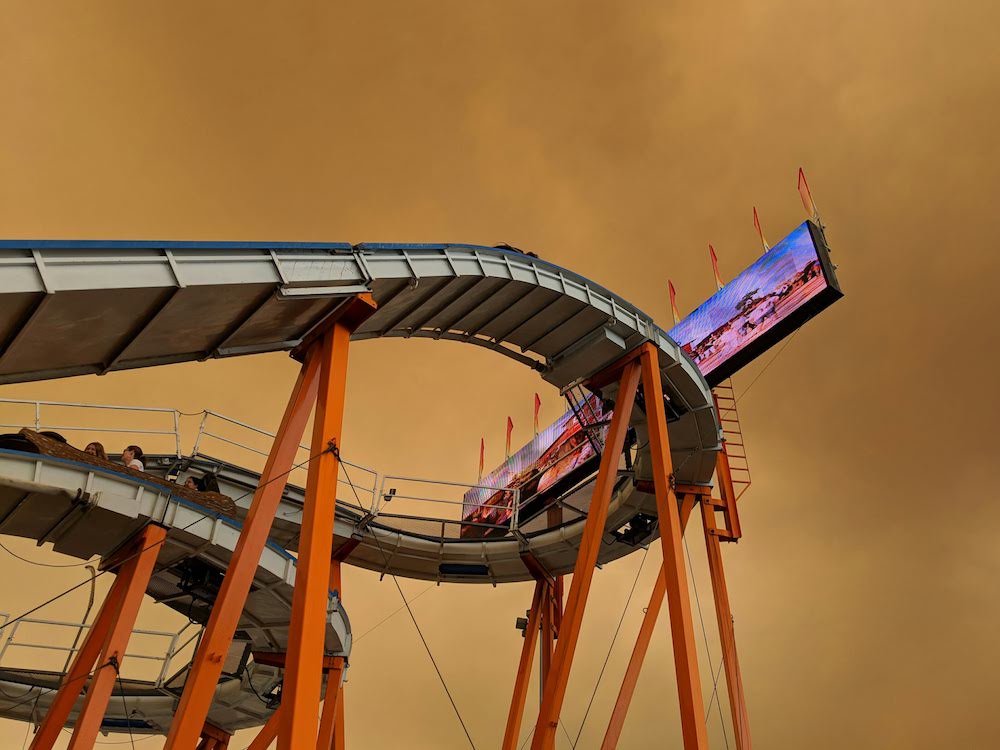 When we arrived, the entire ticket sales system was down. All the booths. All the self-serve kiosks. You couldn't buy tickets for any of the rides, unless you could find one of the wandering cash-only ticket sellers, roaming the fair like quest-giver NPCs.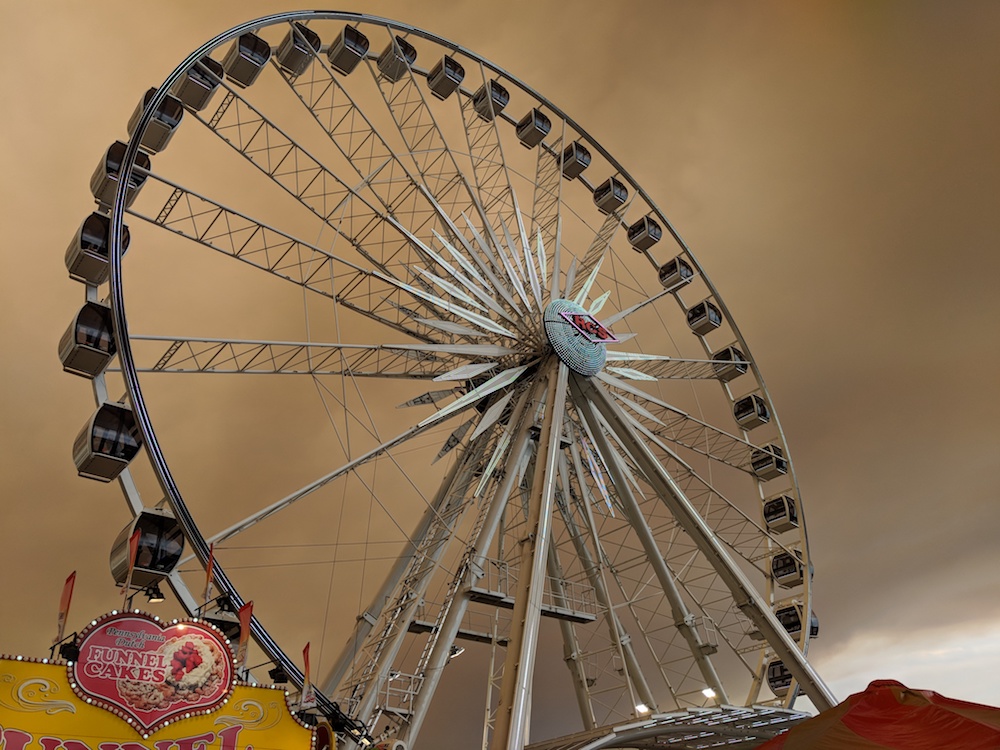 We did eventually find someone who could sell us tickets. At that point, the sun emerged briefly through a break in the smoke. The deep red-orange disc was dim enough to look at comfortably, and lit up the fissures in the cloud a lurid red.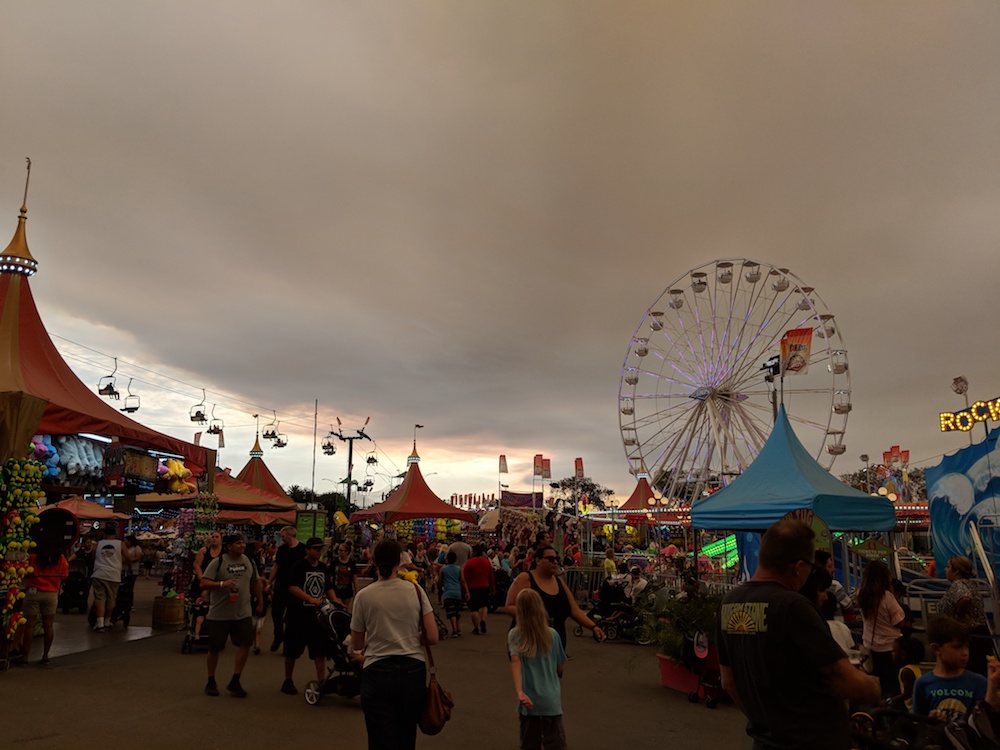 Fair food keeps getting more and more outrageous. Deep fried Twinkie dogs and Zucchini Weenies have been joined by triple-decker donut burgers, chicken-in-a-waffle-on-a-stick, and the donut chicken and ice cream sandwich. But for sheer "because we can" ridiculousness: deep-fried filet mignon. What a waste.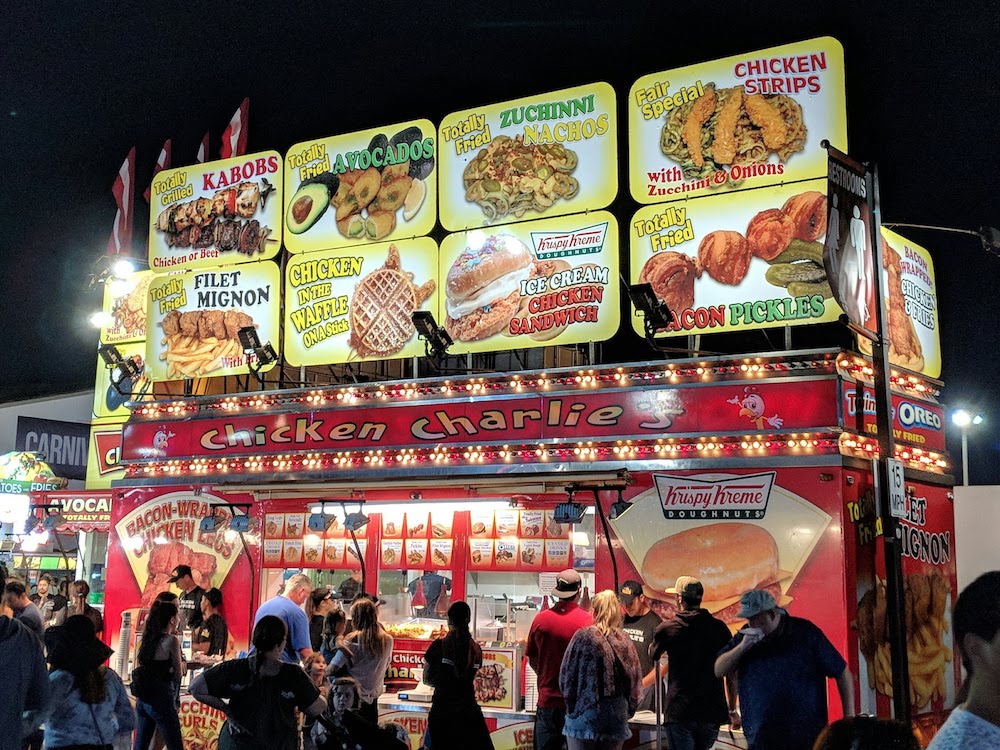 It was early evening by the time we left, and as we walked to the gate closest to where we'd parked, we saw a bright orange line in the distance. Was it the glow of the flames behind the mountain? Or the flames themselves on top of the ridge? We were too far away to tell. But that line shimmered, and we watched a deeper orange glow appear and fade behind another part of the ridge. It's hard to be sure, but I think it might be burning in the valley between the two peaks of Saddleback.