After a failed attempt yesterday, I was even more determined to try to spot comet Pan-STARRS tonight when it would appear near the moon. Naturally, the morning was fogged in, and the fog bank remained on the western horizon all day. I looked on Google Earth for a nearby hill with a western view and public access, and I found Fred Hesse, Jr. Park in Rancho Palos Verdes.
I arrived just minutes before sunset, and found thirty or so people lined up along the western edge of the hill with telescopes, binoculars, and cameras on tripods. It reminded me a lot of the eclipse I watched last May (also in Palos Verdes, though at a different park).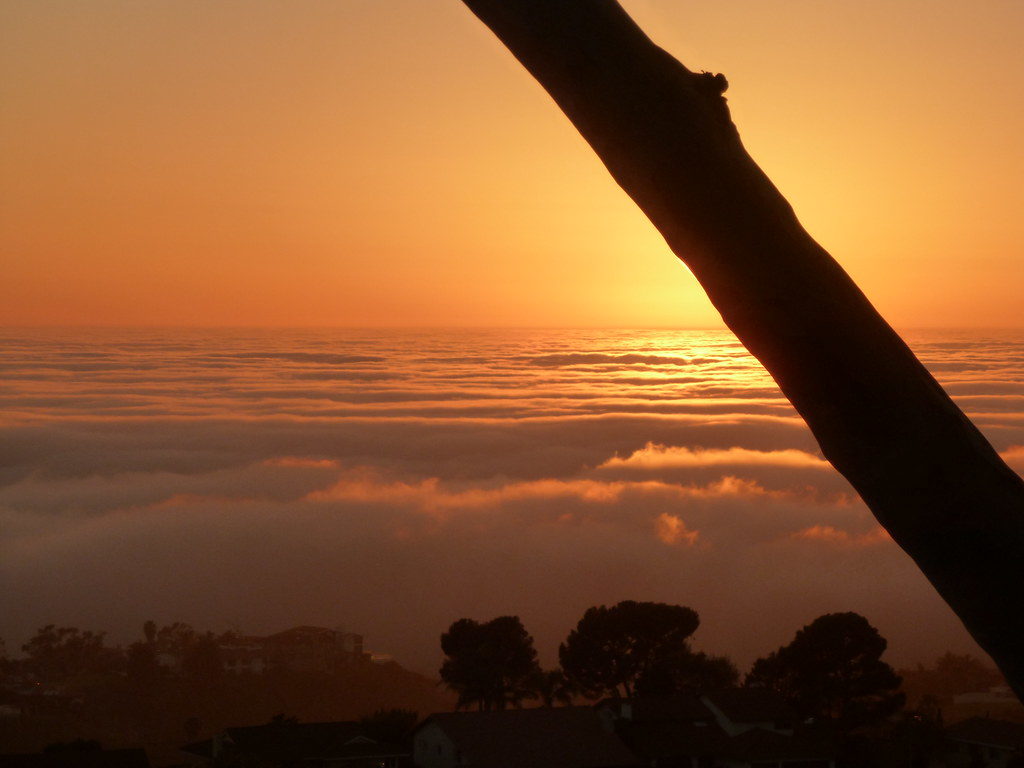 Hesse Park has a clear view to the west and southwest, with open space below, then houses, then the tops of the clouds. (I'm not sure what's usually visible below the cloud layer). Off to the southwest you can see the northwestern section of Catalina Island. To the north you can see Malibu and the Santa Monica Mountains. Way off to the northwest you can see some of the channel islands.