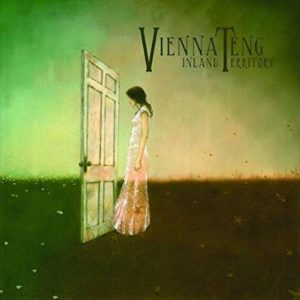 #1 Vienna Teng, Inland Territory – We discovered Vienna Teng's music by chance a few years ago, when we heard "Harbor" playing in a restaurant. Katie looked her up by a fragment of lyrics and bought the then-current album, Warm Strangers, and was hooked. It took me a bit longer, but her latest album is my favorite of the year. Stylistically, it's a very mixed album, ranging from pop to piano to a capella and even music hall sounds.
We caught Vienna Teng's concert at the Roxy in April, a few weeks after the album came out. The Paper Raincoat opened for her, and I picked up their EP (and later, their first full-length album).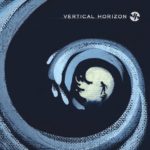 #2 Vertical Horizon, Burning the Days – After years off the grid (they're best known for "Everything You Want," which came out in 1999!), Vertical Horizon finally got back together and recorded a new bunch of songs. It's not quite as good as the Gin Blossoms' comeback, but it's absolutely recognizable as Vertical Horizon and yet still new. (Well, mostly. "Welcome to the Bottom" sounds an awful lot like "Inside You," though it does have more words.) Musically it's similar in style to Go (a mix of hard and soft rock), but the lyrics are better, more on a level with Everything You Want.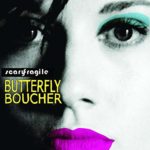 #3 Butterfly Boucher, Scary Fragile – It's been about five years since Butterfly Boucher's last album. We heard "Another White Dash" the first time we listened to Indie 103.1 back in 2004, then caught her opening for both Barenaked Ladies and Sarah McLachlan, but her second album was delayed by contract problems with her ex-label. As it turns out, it's very good — Katie described it as the best sophomore album she's ever heard. It's a sort of indie rock sound. It was really tough for me to figure out whether to put Burning the Days or Scary Fragile in the #2 spot, but I finally settled on the one that I've been playing the most lately.
We saw Butterfly Boucher in concert last June at the House of Blues in San Diego.